AToMiC: Layar CEO talks AR
Quintin Schevernels tells MiC which industries use the tech most, and where he sees the technology going this year.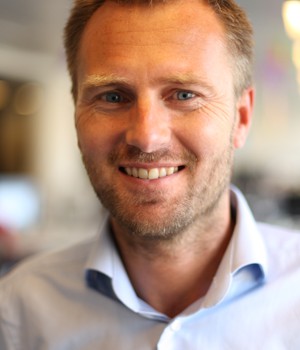 Layar is an Amsterdam-based startup that aims to bridge the gap between print and other mediums like TV and digital, making magazines and newspapers more interactive. It has recently been used by publications in Canada including Vervegirl and Reader's Digest Magazines Canada. MiC caught up with the company's CEO, Quintin Schevernels while he was in Toronto recently to talk about the app, who is using and where he sees it going in the near future.
MiC: Which industry is using Layar the most?
Schevernels: The automotive industry is really taking the lead in this market with Layar. It ranges from local car dealers with ads they place in newspapers to national and international car launches.
They are using Layar to overlay the ad with videos, reviews, [and] any content that is available online they can link to the page. I think that sector is really leading in marketing, so they have a lot of interesting content available, for instance video. They have been buying print ads for years and now they can add all these videos to it as well. There is more innovation in that particular industry.
Travel and tourism is also using the tech a lot. That industry also has a lot of photography, weather forecasts, etc. That is an area where there could be a lot of stuff happening.
MiC: Where will Layar grow in the next year?
Schevernels: There is a lot of movement in retail with Layar because they can use the tech to make their stuff shopable now. I expect that to grow really fast in the next quarter.
An example of this was with interior design magazine Dwell out of the US and luxury online marketplace AHAlife. We created a completely shopable magazine. All the products you saw in the magazine could be immediately purchased with your smartphone.
Layar is available all over the world now, and is launching French, German, Japanese and Spanish versions within the next few weeks.