Newad Online partners with Loud Mouth Entertainment
Newad's Jerrid Grimm talks about the deal, which will see Loud Mouth represent the ad inventory for Newad's digital properties in Ontario.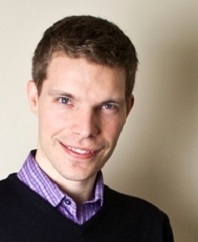 Newad Online has signed an exclusive ad representation agreement with Loud Mouth Entertainment that will see the digital ad company support the sale of its ad inventory in Ontario.
The deal includes Newad's owned properties, such as 33mag.com and Tplmag.com, and properties that Newad represents, including Beatroute.ca, Icesports.com and Pointstreak.com.
Jerrid Grimm (pictured), VP, client service, Newad, tells MiC that beyond traditional display ad units and video pre-roll, Loud Mouth will help Newad offer advertisers a wide array of custom executions, like site takeovers, and sponsorship opportunities around content, such as webisodes and events.
Grimm says that the deal, which is Newad's first representation deal for online advertising, was a good fit for Newad because it allows the company to speed up its expansion in Ontario, and to leverage Loud Mouth's relationships with key advertisers.
The partnership was also a good match for Loud Mouth, because it strengthens its reach with adults aged 18 to 34 who have a higher household income, and it allows Loud Mouth to offer advertisers display ad opportunities, where it had previously focused on video, mobile, and in-game advertising.
Grimm says that Newad Online's portfolio of websites are a good fit for CPG brands and automotive brands, as well as alcohol and telecom brands.