Jenn-Air cooks up a campaign with Mark McEwan
The luxury appliance brand has partnered with the Top Chef Canada judge who is featured in an augmented reality video as part of its new promotion.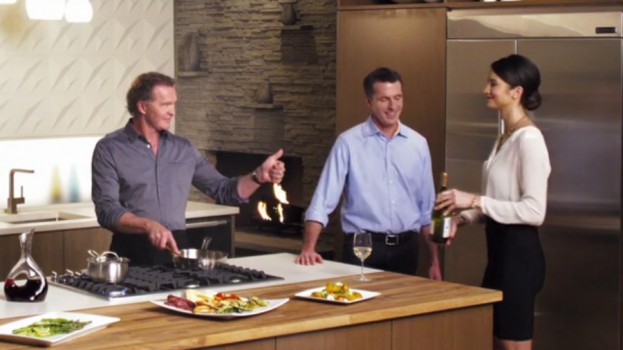 Appliance brand Jenn-Air recently partnered with celebrity chef Mark McEwan, naming the restaurateur and Top Chef Canada judge its brand ambassador ahead of its latest campaign.
Aleksandra Hoszowski, senior marketing manager, Kitchenaid and Jenn-Air, tells MiC that McEwan was the perfect fit for the brand because of his credibility in the culinary world, and because his upscale restaurants, like Fabbrica and North 44 in Toronto target the same core audience of adults above the age of 45 with a higher household income.
As brand ambassador, McEwan will appear in all Jenn-Air brand creative for the current campaign, which features media by MediaCom and creative by Red Lion. The campaign relies heavily on print buys in magazines such as Canadian House & Home, Style at Home and Food & Drink. The print ad features an augmented reality activation, which launches a promotional video centered on the idea that Jenn-Air appliances make hosting the perfect party as easy as pressing a button.
The print buy is supported by digital buys on the online properties for the magazines, and includes teaser pre-roll that drives to the campaign video on Jenn-Air's website.
Hoszowski says it was important for print to be at the heart of the campaign, because consumers typically turn to design and decor magazines for ideas when they're looking to renovate their homes.
Brett Channer, president, Red Lion, adds that the addition of augmented reality to a basic print ad allowed the brand to instantly offer consumers a deeper experience and more detailed product information before they begin researching other brands online.
The campaign will run until the end of 2013.