OMNI Television launches Bollywood Star
A local version of the format, which has also been produced for Australia and the UK, will begin shooting in Toronto, Vancouver and Mumbai this fall.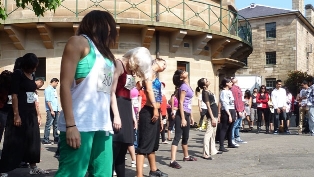 OMNI Television has greenlit production on Bollywood Star, a new documentary series to be produced by Toronto-based Spinning Plates Entertainment.
Bollywood Star will follow the format of the Australian and UK versions, and will be the first for North America, according to a release from Rogers Media.
The series follows aspiring performers in their journey to win a role in a Bollywood movie, and a chance at becoming the next big Bollywood star.
"OMNI Television has been a longtime advocate of the Bollywood film industry and is proud to be bringing the popular format of Bollywood Star to North America. Adding this exciting original series to the already established success of our South Asian lineup brings OMNI's Bollywood programming to the next level through this opportunity to showcase Canadian talent," said OMNI Television national VP Madeline Ziniak in a statement.
The four-part, one-hour series will begin shooting in Toronto, Vancouver and Mumbai this fall.
The news follows Rogers Media's recent order for a local version of the Storage Wars franchise, to be produced by Proper Television for OLN.
From Playback Daily