Yellow Pages continues its mobile-focused rebrand
The second phase of the "Meet the new Neighbourhood" campaign focuses on the brand's app and its features.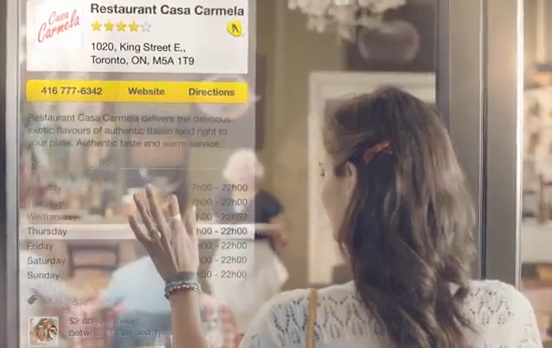 The Yellow Pages Group recently kicked off the second phase of its ongoing repositioning campaign, which aims to raise the profile of its mobile-based tool, and the role the company plays in connecting consumers with businesses.
With media by Starcom MediaVest and creative by Leo Burnett Toronto, the "Meet the new Neighbourhood" campaign is targeted at adults 18 to 49, with a core audience of 18- to 34-year-olds. It features a TV-heavy buy, with 30-second spots airing nationally on conventional and specialty channels, including TSN, Canal Vie, CBC and CTV. The TV ads are supported by pre-roll ads on the digital properties of the channels, as well as on YouTube.
New to this phase of the campaign, the Yellow Pages Group will be releasing the 60-second spot from the campaign's first phase and running it in cinemas in Toronto, Montreal and Vancouver in May, where it will also host on-site activations, including contests. It is also working with Facebook to leverage app install ads, which allows brands to promote and drive downloads of their apps on mobile devices.
Andre LeBlanc, senior manager, brand and marketing communications, Yellow Pages Group, tells MiC that the mix of media was selected to work together and help the brand achieve multiple goals at once. Cinema activations, for instance, are aimed at leveraging the beginning of the summer blockbuster season and busier theatres.
Meanwhile, the use of the app install ads platform allows the brand to target consumers based on their phone type and location with a direct call to action to download the app.
LeBlanc says the message in this phase of the campaign is also different, focusing on the Yellow Pages Group's app and its specific features, whereas the first spot was aimed solely at raising awareness of the brand's mobile presence.
He adds that, according to ad tracking surveys, the first phase was a success for the brand, which saw a 36% increase in Yellow Pages Group being seen as a credible source of information for small businesses, and a 28% increase in the brand being seen as contributing to the success of small businesses.
The second phase of the campaign will run until mid-June.