Nature Clean rocks out with a new campaign
The brand has launched a social TV campaign that encourages women to celebrate their household rock stars.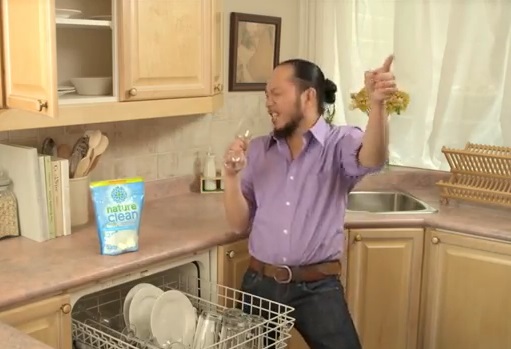 Nature Clean, a brand of cleaning and personal care products, is looking to compete with larger brands with a new campaign that celebrates "household rock stars" – the men in women's lives who help out with household cleaning duties.
With media and creative by Toronto-based Creative Bube Tube, the campaign targets women above the age of 35. It relies on a TV-heavy buy, with spots airing on W Network, Food Network and City, and is supported by digital ads on websites for magazines, including Canadian Living.
Social media is also a key component of the campaign. The TV spots drive to a Facebook contest, where women are asked to fill out a survey to determine what kind of household rock stars their men are, for a chance to win a rail trip for two through the Rockies. They're also encouraged to share stories about how their men help around the house on Facebook and Twitter.
Jenny Munford, CEO, Creative Bube Tube, tells MiC that this marks the first TV campaign for Nature Clean, adding that now was the right time because the increase of specialty channels in the market means lower prices and a greater ability to target for smaller brands, allowing Nature Clean to speak directly to a niche audience.
The campaign will run for 13 weeks.