Teletoon Retro launches second-screen trivia game
The online cartoon trivia games, Toon Feud in English and Les P'tits Genies in French, are accessible via tablets, smartphones or computers.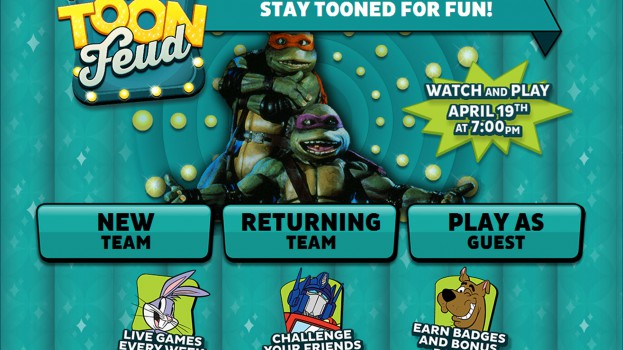 Earlier this year, a study conducted by Canada's Teletoon Retro found that 80% of Canadians parents watch cartoons with their kids weekly. So it seems fitting that the channel has now launched Toon Feud, a set of family-friendly online cartoon trivia games that will also sync with content on the tube.
Toon Feud (English version) and Les P'tits Génies (French version) allows Canadian families to go head-to-head in rounds of Teletoon Retro-based trivia. The game is designed for both parents and kids and is accessible via tablets, smartphones or computers. Families can create a team, answer questions surrounding such topics as The Flintstones and Super Action Villains, and then compare their ranking among other Canadian families. Badges are also shareable on Facebook through a parent's account.
The initiative, developed by Teletoon's in-house interactive team, marks the channel's first second-screen offering and is timed with increased usage of tablets and smartphones during TV-watching hours. As such, on top of its library of trivia games, Toon Feud will feature live programming events wherein games are linked to on-air programming and trivia questions are inspired by the shows currently being broadcast.  The first live Toon Feud game will take place on Apr. 19 during Teenage Mutant Ninja Turtles: Secret of the Ooze.
Toon Feud has also been designed to allow for integrated sponsorship opportunities, including branded trivia, events and games.
From Kidscreen