Walmart brings Smiley out of retirement
The retailer's mascot quietly returns to support a month-long price roll-back promotion.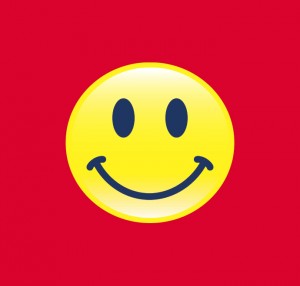 Smiley is getting back to work. The iconic Walmart mascot – associated with low prices – is coming out of retirement to help the retailer promote its roll-back promotions.
Quietly retired in 2006, talks began 18 months ago over whether or not to bring the yellow smiling mascot back, says Rebecca Brennan, senior marketing manager for retail activation, Walmart.
"We did a lot of research leading into this, talking to customers about their feelings towards Smiley and whether or not they remember him, unaided awareness, etc., and it was really quite surprising that he's recognized by so many of our customers and that's a great equity for us," she says.
Just as quietly as he was retired, he made his debut at the beginning of April supporting a roll-back campaign on grocery items, which runs for two to three more weeks, Brennan says. The in-store, TV and digital campaign, with media by Mindshare and creative by JWT, rolled him out without any fanfare or direct acknowledgement that he's "back." In the TV spot, a woman is seen debating whether or not to buy something. Once she sees Smiley, she decides it will be a good purchase. This approach is designed to get Canadians associating Smiley with price reductions again, says Brennan.
For his return, he undertook small tweaks to his character, Brennan says, which includes an updated look and a more narrowed focus on roll-back campaigns.
"He wasn't always connected with roll-backs. He was connected with lowering prices," she says. "So whatever vehicle we could use to lower prices across the store, that's where we could use him."
They've also forgone giving him different characterizations for his return, Brennan says, adding, "He used to have a lot of [characters]: he's in a cowboy hat, he has a girlfriend. [But] it is just him now. As he comes back, we wanted to make sure he was a clear symbol for what we wanted him to represent: savings and confidence."