Junos outdo 2012 performance
Sunday's airing of the Canadian music awards, which was broadcast on CTV, bested last year's audience results by 24%.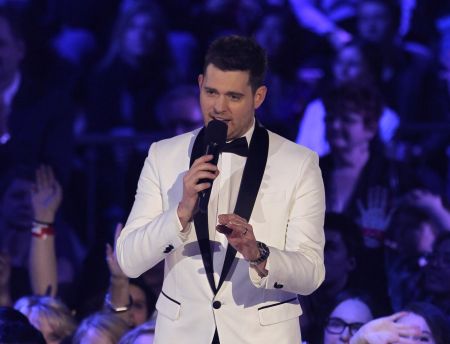 Sunday night's broadcast of the 2013 Juno Awards on CTV brought in 1.91 million viewers, according to overnight BBM Canada data provided by Bell Media. That number is up 24% over last year's results, which drew in 1.54 million Canadians.
This year's program, which was broadcast live from Regina's Brandt Centre with Michael Buble as host, had nearly seven million Canadians watching at least part of the broadcast, with numbers peaking at 2.5 million when the crooner took to the stage to perform his new single, "It's a Beautiful Day." The broadcast was the third most-watched Juno Awards on CTV since 1994, with the top spot still belonging to the 2011 broadcast from Toronto with Drake as host, with 2.4 million viewers.