Sun News makes its case to CRTC for mandatory carriage
The network's execs argued in favour of a mandatory carriage licence and 18-cent monthly subscriber fee before the CRTC on Tuesday.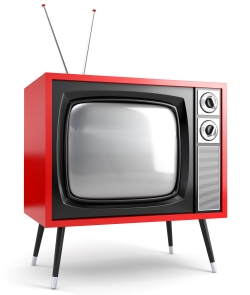 The CRTC yesterday began public hearings into applications to approve or renew mandatory carriage licences for various channels.
Sun TV News is one of those channels. Citing financially unsustainable conditions, the Quebecor-owned network asked the CRTC in January for a mandatory carriage license on all analog and digital basic services in Canada for five years. The network reported losses of $17 million in 2012.
The channel is proposing a monthly fee of 18 cents and requested lower dial placement than other American and foreign news channels that reach Canadian households.
It began its case Tuesday with a video presentation, in which it aimed to distinguish itself from other news networks by showing that the network broadens Canadian media news coverage with its approach. Sun News VP Kory Teneycke later in the presentation likened its programming to that of CNN Headline News or Fox News.
"We're here because Sun News has not been getting a fair shake. From stratospheric channel placement to limited market access, Canada's cable and satellite distributors have taken the choice to watch Canadian programming away from consumers," said Luc Lavoie, head of development at Sun News, following the video.
Much of Sun TV News' initial application was based around a study by Abascus Data that it conducted in 2012, the results of which showed, the network said, that Canadians seek a diversity of news perspectives.
According to CRTC chair Jean-Pierre Blais on Tuesday, it wasn't made clear in the application, however, whether or not the people polled were asked if they would be willing to pay 18 cents for that choice.
The network said in its presentation that Sun News TV is averaging 14,000 viewers a night, and is available in 40% of households. Teneycke said that Sun TV News should have the benefits of mandatory carriage in the same way as CTV News Channel and CBCNewsworld.
"If it was good enough for our competitors, then we believe it's good enough for us," he said, to which Blais responded that market rules have changed since those licences were issued.
Blais also asked the execs to respond to the possibility that Canadian consumers just aren't interested in the service.
"This channel does not speak for all Canadians, no channel does," said Teneycke, adding that many consumers who like Sun TV are not big fans of, for example, the CBC, but still pay for it. "It's inevitable that you're going to be paying for some things that you don't want to watch and you don't like – that's how it is for all of us. We feel we should be entitled to the same advantages as [other news networks] have had," he added.
This week, the CRTC will also hear from Starlight TV, the proposed all-Canadian film channel. The hearings will continue to May 2.
From Playback Daily