The future of RTB in Canada
AppNexus president Michael Rubenstein talks to MiC about how the space will grow in 2013 and on programmatic reserve buying.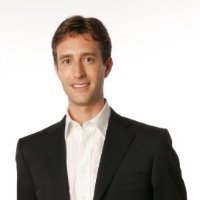 With the RTB space in Canada continuing to grow, MiC checked in with Michael Rubenstein, president, AppNexus to take the pulse of the sector. AppNexus runs real-time ad serving technology and works with clients including the Canadian RTB platform CPAX, which includes many of the country's largest media companies.
He says the RTB market in Canada is doubling or tripling this year, citing stats from global market intelligence firm IDC that say RTB-based display ad spend in Canada is set to grow from $29.3 million last year to $53 million this year. The space is expected to grow at an even more accelerated space in the coming years, with display ad spend expected to hit $81.5 million in 2014, $116.4 million in 2015 and $153.2 million in 2015. To compare, $5.2 million was spent on RTB-based display ad spending in Canada in 2010.
"This year, we are going to start to see real traction in the RTB market in Canada," he says. "Launches like the Facebook Exchange and CPAX are starting to make a big impact in the market."
Looking forward, Rubeinstein says the next offshoot of RTB to gain traction will be programmatic reserve buying, where reserved or premium ad inventory is sold using a similar automatic model. The difference between RTB and programmatic reserve buying is the type of inventory being sold, with RTB considered less premium placement and programmatic reserve considered higher quality impressions on publishers' sites.
Rubenstein expects programmatic reserve buying to start picking up in the Canadian market in 2014, adding it will be a tool to automate ad sales of reserved inventory online by assisting, but not replacing, sales teams.
"I think this new technology should be additive to the way people do business today, taking a lot out of what is required in order to execute a reserved media buy as opposed to fundamentally changing the structure of the team," he says.