Canadian Tire kicks off shift to digital
The retailer has launched "Canadian Way," a digital version of its catalogue that is built on consumer-shared content.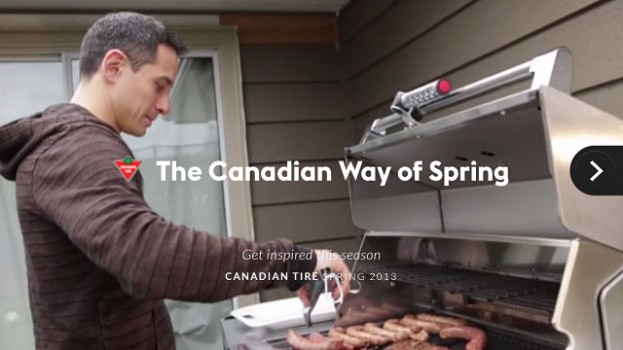 Canadian Tire recently began rolling out an extensive long-term digital strategy that is part of its broader ongoing effort to establish itself as an omni-channel retailer.
Rosie Riolino-Serpa, associate VP of digital, Canadian Tire Corporation, tells MiC that now is the right time for Canadian Tire to make these moves, because it's becoming increasingly important for it to be able to reach consumers wherever they want to shop.
Going forward, she says Canadian Tire is looking to build up its e-commerce platform beyond selling only tires, and focus more on its mobile strategy. She adds that Canadian Tire will also invest in its digital in-store experience, which will include digital signage and access to on-the-spot videos about products.
She adds Canadian Tire's core target for this new digital strategy is adults aged 18 to 35 who may be unaware of what the company offers.
To kick off its digital-focused effort, the company has reimagined its traditional print catalogue for the digital space with the launch of its seasonal "Canadian Way" catalogue. The catalogue is built on consumer-generated content that Canadian Tire is gathering through social media, and features product information, interactive videos that follow families and the stories around their must-have seasonal items, and tips for the home and outdoors.
Riolino-Serpa says that this was a way for Canadian Tire to modernize its catalogue in an interactive way that would get consumers directly involved with it, and allow the company to leverage them as ambassadors for its products.
With media by MediaCom and creative by Tribal DDB, new "Canadian Way" content will be promoted across Canadian Tire's properties, including its weekly flyer, online at Canadiantire.ca, through email and social media, and through the Canadian Tire mobile app.
The catalogue is available online, on mobile and in-store on special iPad kiosks.