Cossette makes lunch easier
The agency and all its Vision7 counterparts have launched an app called Lunch Pail, to make lunch time simpler in Liberty Village.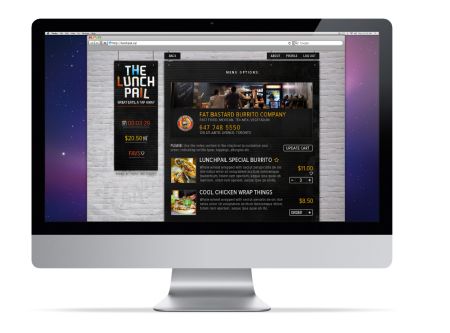 Vision7, which runs Cossette Media, Jungle Media, Dare and more has launched a new app to help make finding lunch in and around its Liberty Village, Toronto office a bit easier.
Called Lunch Pail, the app was created when the agency was moving into its new offices last year and employees had the usual trepidation about what restaurants around the new digs would be like, Chad Borlase, CD, Cossette, tells MiC.
So the app, which works on desktop or mobile, was launched. Employees can order until 10:45 a.m., paying with PayPal or credit card, and the food from participating vendors like Fat Bastard Burrito, It'z a Wrap, Rotisserie Grill and CJ Lunch Box will be ordered and delivered to the office at lunchtime, says Borlase.
Borlase says the app also helps vendors in the area. Because most of the food shops are on the smaller side, Cossette's staff of nearly 300 was causing long lineups and deterring other customers from going for lunch.
There is talk of offering the app to other businesses in the area after it has been beta–tested at Cossette, says Borlase. There are murmurings that it could be sold outside the neighbourhood in the future.