Bell Media partners with BlackBerry
The media co has launched a branded digital series called Live/Work with the wireless device company, featuring successful business people and celebrities.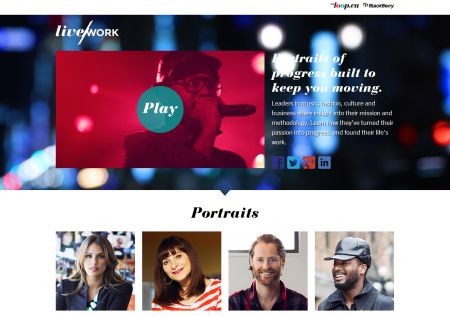 Bell Media has launched Live/Work, the first branded content series to live on its lifestyle website Theloop.ca.
Created in partnership with BlackBerry and the brand's media co Starcom MediaVest Group and produced by Free Agency, the series, which lives on Livework.theloop.ca profiles Canadian leaders in music, fashion and business like Yael Cohen, CEO of F Cancer, Ryan Holmes, CEO of Hootsuite and musical artist k-os with microsites for each that include video and image galleries.
Dave Caporicci, director of program marketing and brand partnerships, Bell Media, tells MiC that the series, which launched with four profiles last week and will continue to roll out a new episode each week was conceived to connect consumers with the new BlackBerry Q10 and Z10 launches.
"The agency briefed us in late 2012 about the launch of the new BlackBerry phones and shared the main marketing positioning about what the brand was going to be doing, which was how it helps people to succeed and moves people forward," he says.
Each of the eight profiles in the digital series are being promoted with a TV campaign across Bell Media's specialty channels, matching the channel with the individual, for instance airing the spot for k-os on MuchMusic, says Caporicci. Creative in the TV campaign is similar in feel to the "Keep Moving" launch spot for the BlackBerry Z10, he adds.