Bell battles with CRTC over TSN 690 proposal
The fate of the English-language sports talk radio station figured large as the CRTC opened a hearing into the $3.38 billion takeover of Astral Media.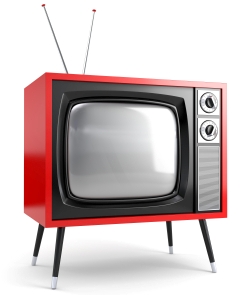 The opening of the second CRTC hearing into Bell's $3.38 billion takeover of Astral Media suggests the phone giant may well get the nod to acquire the indie broadcaster's 25 specialty channels and 84 radio stations.
But recognizing it will have to divest significant Astral Media assets to get the regulatory greenlight, there were sparks Monday when Bell executives drew a surprising line in the sand before CRTC commissioners to retain the TSN 690 radio station as part of the bargain.
Bell had earlier proposed turning an unprofitable TSN 690 into a French language channel, but more recently asked the CRTC for an exemption to retain the radio station as an English language all-sports talk offering.
Amid much horse-trading, and to the frustration of Bell topper George Cope, the CRTC asked the phone giant to consider selling one of Astral Media's English language stations to retain TSN 690 and not breach a common radio ownership policy.
Bell Media already owns TSN 690, while it stands to gain another three Astral Media radio stations in Montreal: CHOM, Virgin Radio and CJAD.
CRTC Quebec commissioner Suzanne Lamarre told the Bell execs that they may lose their exemption request for TSN 690, which could be sold to another Montreal media player, such as Cogeco.
Cope told the CRTC that Bell was not in the habit of selling a profitable radio station to retain in TSN 690 a loss-making one, adding that it was "not a business" to do so.
Bell Media execs also argued sport rights, which includes TSN 690 airing live Montreal Canadiens hockey games, are expensive and the radio station could not be expected to do better as part of a smaller media group.
As Bell proposed in all to sell off 13 specialty channels and 77 radio stations belonging to Astral Media,  the acquisitive phone giant told the CRTC that it needed to face down competition from so-called over-the-top digital platforms setting up in the Canadian market.
"OTT competition has only intensified since we were last before you," Astral Media CEO Ian Greenberg told the regulator, referring to an earlier failed application to seal the giant takeover deal.
The Astral boss estimated Netflix Canada now has just under two million Canadian subscribers, which poses a competitive threat.
"And Netflix is just one prominent example of the kind of scale being brought to bear on Canada's industry – challenges to our business that we believe we must meet head-on by expanding our own scope and scale. That is what this transaction enables," Greenberg argued.
And Bell's Cope stressed his team had learnt from the failed first go-round before the CRTC to secure approval of the Astral Media takeover.
"I do want to emphasize that we studied very carefully the commission's analysis of that proposal and the insight it provided regarding both public interest concerns and market share. And we believe the enhanced proposal is clearly in the public interest," he said.
The CRTC hearing continues to Friday.
From Playback Daily