Sportsnet nabs rights to European soccer qualifiers
The sports broadcaster picks up just over 500 games leading up to the UEFA Euro 2016 and FIFA World Cup 2018 tournaments.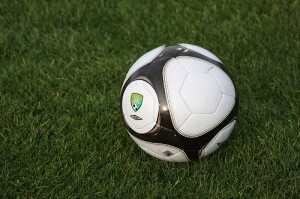 Sportsnet has raised the stakes in its battle with rival TSN for European TV soccer rights by snagging the Canadian rights to all European qualification matches for the UEFA EURO 2016 and the 2018 FIFA World Cup tournaments.
The deal for just over 500 matches over four years follows Sportsnet and TSN sharing the Canadian rights to English Premier League games, starting with the 2013/14 season.
The latest agreement for Sportsnet sees the sports specialty channel receive a suite of multimedia rights for TV, online and mobile.
The deal encompasses 258 European qualification matches for UEFA EURO 2016 starting in September 2014, and 258 European qualification matches for 2018 FIFA World Cup, beginning in September 2016.
"The addition of more than 500 elite European qualifying matches to Sportsnet's already comprehensive soccer portfolio ensures Canadians will remain connected to the beautiful game for years to come," Navaid Mansuri, VP of programming at Sportsnet, said in a statement Tuesday.
From Playback Daily