Ford goes further in Quebec
The car company launched a Quebec-only campaign that features mini documentaries, including one about Montreal Canadiens GM Marc Bergevin (pictured), airing on TV and online.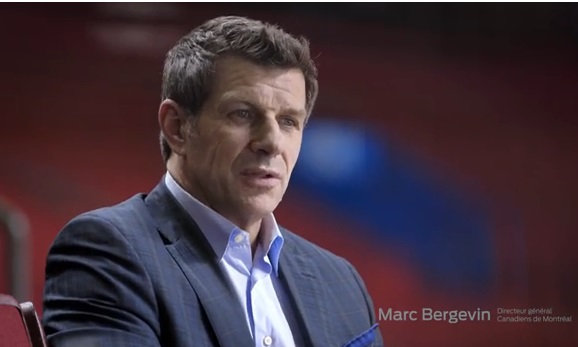 Ford is extending its "Go Further" brand platform in Quebec with a new campaign.
With media by Mindshare, creative by Y&R and social media by Sonic Boom, the Quebec-only "Let's go further together" campaign relies heavily on TV spots on conventional and specialty channels like RDS and Canal Vie, as well as digital pre-roll across their online properties.
Targeted at adults aged 25 to 54, the campaign creative consists of two mini-documentaries that shine a spotlight on Montreal Canadiens general manager Marc Bergevin, and Alain Simard, president and founder of Montreal-based music event Les FrancoFolies.
Nancy Tombs, director, Mindshare Montreal, tells MiC that the mini-documentary format offered Ford the opportunity to leverage its sponsorships of the Canadiens and Les FrancoFolies to tell stories that reflect the brand's "Go Further" message. It also allowed Ford an opportunity to connect with consumers around Quebec's cultural identity.
Tombs says this campaign marks the first time that Ford has run a three-minute TV spot – a deal it arranged with RDS for last Thursday's Canadiens playoffs game.
She adds that the three-minute spots were intended to be digital-only, but says that Ford saw an opportunity to connect with a key hockey demographic and leverage the buzz around the playoffs by airing the Marc Bergevin spot.
The mini documentaries will continue to run throughout 2013 with 30- and 15-second versions on TV.