Alles on NBC's new season: blog
Mindshare's Lina Alles' top picks (Sean Saves the World, The Blacklist, Dracula) from the network's fall upfront.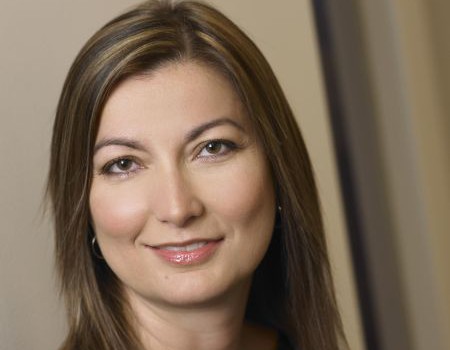 By: Lina Alles, managing partner, Mindshare
Another year, another upfront.
Everyone says it's all about digital, maybe someone should have mentioned that to the thousands of media people who waited in line for over an hour to enter Radio City Music Hall for a look at NBC's new fall schedule. From where I was standing – way at the back of the line – it certainly didn't look like TV is dead. It looked like it is very much alive and as popular as ever.
As we made our way through the line and were subjected to getting our security-bags checked and bodies wanded, it became clear that the presentation would not start at 11 a.m. The Roots entertained as we waited for everyone to be seated. Finally Ted Harbet, chairman, NBC Broadcasting, took to the stage and informed us that NBC stands out as special because they have multiple platforms, providing solutions for all clients. "Unity, Clarity and Precision across all platforms" is NBC's mandate.
Linda Yaccarino, president of advertising sales, talked about this being "a new era in media." It's a time for innovation and creativity, second screens, 360 integrations and viewer/user connections. NBC is the company that can deliver during this new era since they are integrated, portfolio-oriented and customer focussed.
NBC is hoping to re-establish themselves as the one to watch on Thursday night with the return of the family comedy line-up. Welcome to The Family, about two very different families thrown together because of their teenage children's marriage is predictable but not funny. Sean Saves the World, starring Sean Hayes as a gay single dad and Linda Lavin as his mother is predictable but funny (although I may be biased – this is Jack from Will & Grace as a single dad and I love Jack!). The Michael J. Fox Show rounds off the night's new entries, starring Michael as a celebrity with Parkinson's disease who returns to his job as a news anchor. Kudos to NBC for giving Michael his own show and highlighting the plight of Parkinson's in a humourous, touching way, but not sure it will resonate with the audience to become a long-term success.
The drama The Blacklist, starring an unrecognizable James Spader (old, bald and pudgy) as a mastermind criminal who chooses a young female agent to work with, is reminiscent of Silence of the Lambs and very well done, showing great potential. On the other hand, Ironside, starring Blair Underwood as a NY police officer in a wheelchair is unbelievable and cliché. Blair's talent is wasted in this one and frankly we would prefer to see him come back in The Event - especially since the show ended without us knowing what the event was! Dracula, starring the hunky Jonathan Rhys Meyers as Dracula will attract the vampire fans and is a good fit with Grimm.
Midseason, starting post-Olympics, sees the introduction of two comedies: About a Boy and The Family Guide, which were both anything but funny. The network also introduced three midseason dramas: Crossbones (no preview available at the presentation), Believe, which is about a special young girl who is on the run from dark forces and Crisis, which is based on the premise that parents will do anything to protect their children looked great and held the audience's attention.
And let's not forget that NBC also has sports – NFL and the 2014 Olympics and of course new late night shows with Jay Leno being replaced by Jimmy Fallon, and Seth Meyers taking over Fallon's spot.
Overall a very good showing by NBC. And true to form NBC has nixed the after-party so no star mingling.