ABC launches new viewing strategy: blog
Mindshare's Lina Alles on the network's new live-streaming platform and the one show that stuck out in yesterday's upfront.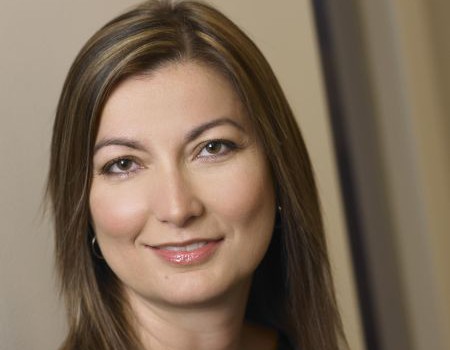 By: Lina Alles, managing partner, Mindshare
Last season ABC launched a lot of new shows – Scandal and Shark Tank – being the only two that had any success. With an 8% drop in audience year over year, and their reality franchise Dancing with The Stars in decline, ABC needs to turn it around for this upcoming season. ABC is promising to do this by providing great content across every screen with the best possible measurement.
Anne Sweeney, president, Disney TV kicked off the launch stating this is a time of change, which ABC relishes because it has never been a traditional network. ABC's heritage is anchored in innovation, risk taking and bold moves in content and business models, she says, and over the years it has redefined what people watch. It was the first broadcaster to hire a female news anchor, Barbara Walters, the first to provide rating guarantees and the first to have multiple sponsors.
In keeping with this spirit of innovation Sweeney announced "Watch ABC," an enhanced product that adds value by providing a better personal viewing experience allowing the viewer to personalize TV watching by matching linear TV with the dynamics of digital.
ABC is the first major broadcast to allow consumers to live-stream content from local stations. It'll first be tested out in New York and Philadelphia, followed by a full roll out by September.
The Watch ABC technology took a lot work, but Sweeney promises that it was worth the effort and investment since it will result in more reach, more impact and more value.
Watch ABC combined with last year's release of  ABC Unified, turn key access to how viewer's watch, as well as the newly announced  joint initiative with Nielsen to measure viewing on tablets and smart phones will allow ABC to deliver on its promise of great content, across every screen with the best possible measurement, says Sweeney.
In terms of their programming, Paul Lee, president ABC Entertainment, emphasized the power of storytelling and developing shows that "move you, challenge you, and make you glad to be alive." A very lofty goal indeed!
The programming scheduling strategy is anchored in four pillars:
1. Limited-run storytelling
2. Originals in two seasons- pre and post-Christmas
3. Launching shows through the year
4. Developing and launching shows in 12 month cycle
So do the shows previewed at the upfront move and challenge me? Do they make me glad to be alive? Well, not so much. The one show that came close was Resurrection, the story of an eight-year-old boy who appears out of nowhere 32 years after he was thought drowned, time has moved on for everyone except him. The scene where his aged parents, see him for the first time did move me and I think everyone in the audience.
As Jimmy Kimmel summed up in his monologue – You have a difficult job this week. You have to somehow figure out which, if any, of these new shows is going to be successful – which is something we can't figure out – and we made them. Yes, it will be another tough year for ABC but if they continue to anchor their business model and content development in innovation and the power of storytelling they might just get there.