Hockey Night in Canada shatters playoff records: BBM
Game seven between the Toronto Maple Leafs and Boston Bruins netted 5.1 million viewers, while the series averaged 3.53 million viewers across all games.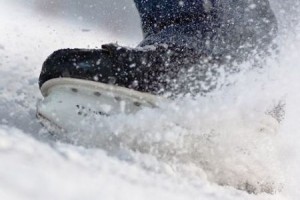 Monday night's game seven showdown between the Boston Bruins and the Toronto Maple Leafs, where the Leafs squandered a late three goal lead, proved to be a record-setting game for CBC's Hockey Night in Canada, according to data from BBM Canada.
Reaching an average of 5.1 million viewers and a total of 12.9 million, the game beat out previous CBC records, both for Stanley Cup Playoffs opening round games and for Toronto Maple Leafs playoff games. The new record came a day after game six between the Leafs and Bruins set a new audience high, with an average of 4.5 million viewers.
Prior to that, the audience record for an opening round game was 3.9 million viewers, which was set April 18, 2004 during game six of a series between the Maple Leafs and the Ottawa Senators.
The Leafs-Bruins series, as a whole, also set a new record for the CBC, with an average of 3.53 million viewers tuning in across the seven games. This replaces the average of 2.85 million viewers set by the 2011 opening round series between the Bruins and the Montreal Canadiens.
All told, Hockey Night in Canada averaged 2.03 million viewers across all first round games, up 17% over last year's first round. For games involving Canadian teams, the average audience was 2.9 million viewers, a 33% increase over last year's Canadian team match-ups.
Online, CBC's first round coverage saw a 22% increase in average daily unique visitors and an 18% jump in daily page views over last year's opening round coverage.