CBC TV audience decline sparks pre-upfronts debate
The pubcaster spars with Barry Kiefl's media trends blog over the impact of the fall 2012 NHL lockout on overall viewership.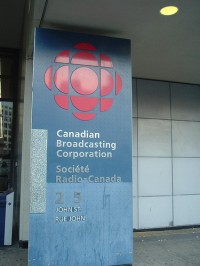 There's no surprise CBC TV viewers went missing in action during last fall's NHL lockout.
But now there's debate over the pubcaster's actual audience decline after Barry Kiefl's media trends blog this week indicated that, based on the CBC's own data, viewership is down 40% over the last two years.
Kiefl said CBC TV's primetime share was 5.3% at the mid-point of the 2012-13 TV season, down sharply from a 9.3% share in 2010-11.
The CBC tells a different story, indicating the pubcaster bounced back from the NHL lockout and ended its 2012/13 season from Sept. 17, 2012 to Apr. 21, 2013 with a primetime share of 6.8%.
Even with the loss of live TV hockey on Saturday nights through fall 2012, the CBC said its primetime audience was only down 21%.
CBC spokesman Chuck Thompson said Kiefl compared the 2011/12 season, which included Hockey Night in Canada in the fall "and our hugely successful winter lineup," to a fall 2012 schedule "where there was no hockey and obviously void of the winter schedule."
The debate over the size of audience decline at the CBC comes ahead of the Canadian Upfront presentations in Toronto, where broadcasters will pitch advertisers on their upcoming schedules.
The CBC says its top primetime shows, including Dragon's Den, accounted for five out of the top-ten Canadian series in primetime this past TV season.
To explain its take on the pubcaster's audience decline, Kiefl's media trends blog cites the impact of federal government chops to the CBC's annual taxpayer appropriation, the phasing-out of LPIF contributions and the loss of the US game shows Wheel of Fortune and Jeopardy! in primetime.
"With the return of the NHL mid-season and some extra games added to the schedule, CBC's share would recover somewhat, but at best would be two share points or 20% lower than two years ago," Kiefl noted in his blog.
From Playback Daily