A new top four in Toronto: Media Monitors
ING Direct leaps to the top of the radio-spend list in Toronto and Rogers Wireless is first in Montreal, for the week of May 6 to 12.
There is a new top four in Toronto for the week of May 6 to 12, according to the latest Media Monitors report.
Sitting on top is ING Direct, coming in at #2 is Kobo, the third spot goes to Virgin Mobile and fourth goes to new entry Esso. RBC Royal Bank drops from #2 to #5 to round out the top of the list.
In Montreal, Rogers Wireless jumped from #3 last week to the top spot and the Ford Dealer Association held steady in the #2 spot.
Virgin Mobile entered the list at #4, Mondou at #7, Future Shop at #9 and the NHL National Hockey League at #10, rounding out the new entries on the list for the week.
Toronto
By brand: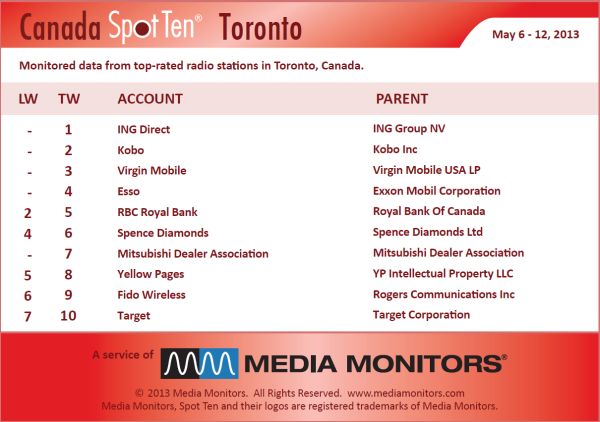 By category: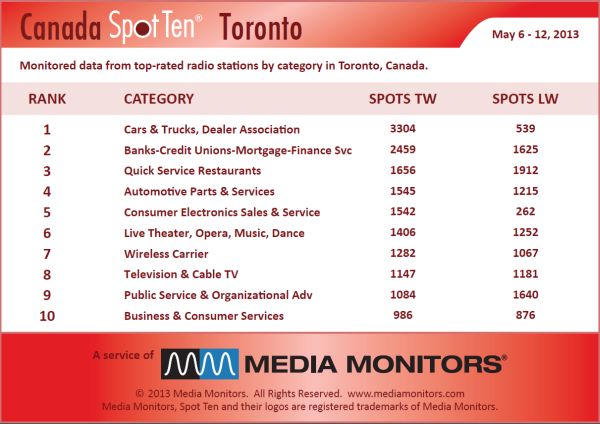 Montreal
By brand: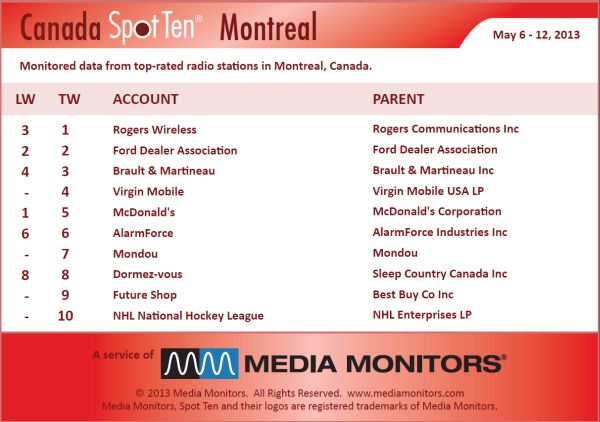 By category: