Oboxmedia to represent Songza
The media co's president tells MiC about advertising opps on the music service, including custom playlists.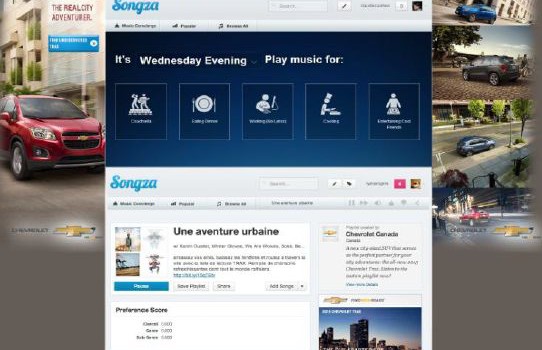 Quebec-based Oboxmedia has signed an exclusive agreement to represent web and mobile music service Songza to clients. Advertisers on the service so far in Canada have included Chevrolet Trax, Red Bull and Adidas.
The music service, which allows users to browse playlists based on activity, genre, mood or decade, had over two million unique visitors in February this year on the web, according to numbers from comScore Canada, mainly focused in the 18- to 34-year-old age range.
Christopher Rovny, co-founder and VP, business development, Oboxmedia, tells MiC that advertising opportunities on the service include traditional banner ads as well as opportunities for custom playlists. Songza plans on adding "subtle" audio ads in the near future as well, he says.