Aegis Media Canada's president on the agency's game-changing new role
Annette Warring and Sasha Grujicic talk to MiC about how the new role of CSO at the agency sets it apart in the market.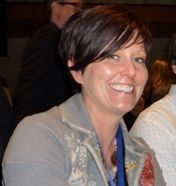 Last week, Aegis Media Canada added the role of chief strategy officer (CSO) to its ranks, promoting Sasha Grujicic from his former position of EVP group head of strategy, digital and insight. MiC checked in with Grujicic and Aegis Media Canada president Annette Warring to find out why the position was introduced and how it sets the agency apart.
What is the role of the new CSO at Aegis Media Canada?
Annette Warring: We created the role after looking at the need to elevate strategy across all of our brands and start working with clients to solve their business problems beyond siloed solutions. The challenges for our clients' business are getting more and more complex and the requirements for agencies to deliver on those challenges have become more complex. A lot of people want to talk about delivering holistic strategies, but few are actually taking action to deliver on that.
Sasha Grujicic: The complexity of agencies and the agency dynamic around the world has grown into lots of different service providers in this fragmented media world, where we now have things like social specialists, search specialists and content specialists, but we all have singular goals for clients. So we need the ability to develop strategies that can range across a bunch of different service providers, across strategies like "I need to sell shoes" or "I need to sell cars." We noticed that when we moved to the single P&L model a couple years ago.
How does the introduction of this role differentiate Aegis Media Canada in the market?
Warring: If you're a client of a creative agency, then they try to solve a business problem with creative, and a media agency tries to solve it with media, and that just doesn't work anymore. Our approach is to think about the business. So, Sasha's team can reach out across our entire group of agencies without any barriers and make sure they get to the right experience and the right solution for the client.
Grujicic: The role is an expression of our point of difference, which is we have a whole host of agencies under a single P&L. We don't have international silos that say the digital agency has to report up to London or the media agency needs to do a certain thing. All of Aegis Media's properties operate under a single P&L in Canada.
Are there other changes at Aegis Media to go along with this?
Grujicic: What is interesting is that we have shared resources and knowledge across the group already. We have a Canadian communications research panel across the group, and also have a planning process that we leverage across the group. There is also a strategy team that ranges across the offices in Vancouver, Montreal and Toronto. The changes are one of those things where we are putting a little bit more horsepower behind the points of differentiation and rearranging the people in our company behind this.