Honda Dealer Association buys the most: Media Monitors
The car dealer bought the most radio time in Toronto, with McDonald's taking the most airtime in Montreal for the week of May 20 to 26.
The Honda Dealer Association bought the most airtime in Toronto for the week of May 20 to 26, according to the latest Media Monitors report.
The buy marks the second week the car dealer has held the top radio spot in the city, with Porter Airlines jumping from #16 to #2. The #3 spot went to McDonald's, which jumped from #12, while #4 went to Virgin Mobile, which dropped one from the previous week, and the #5 spot went to Esso who joined the list this week.
McDonald's jumped from #4 last week to the top spot in Montreal. Bell TV moved from #8 to #2, Mondo Uomo dropped from #1 to #3, the Ford Dealer Association dropped from #3 to #4 this week and Porter Airlines moved up from #16 to #5 to round out the top of the list.
Toronto:
By brand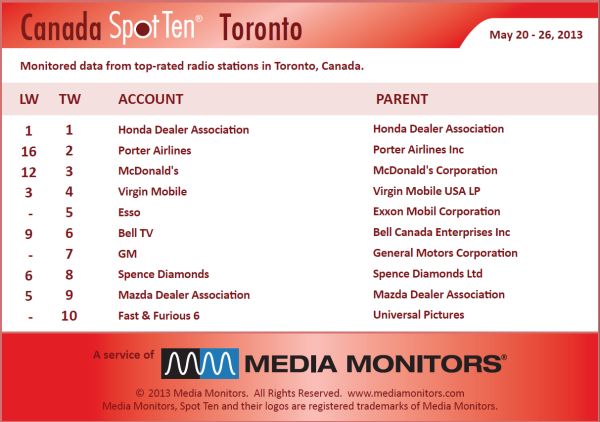 By category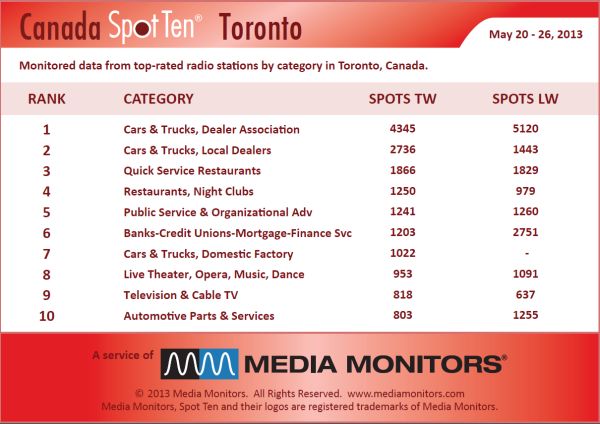 Montreal:
By brand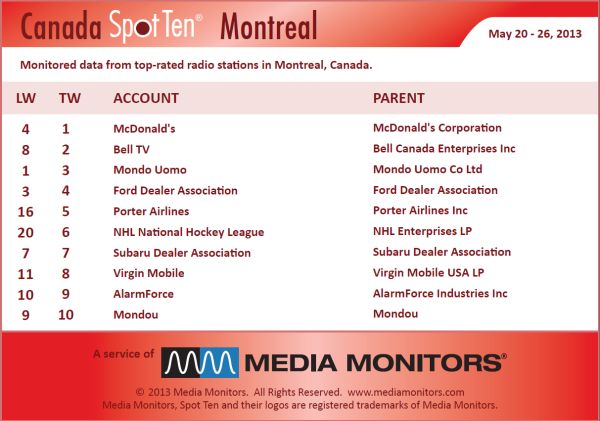 By category