Shaw to rebrand a specialty channel, launch Twitter partnership
Barbara Williams tells MiC about the media co's fall offerings, with Global adding 18 new shows to its 2013-14 lineup.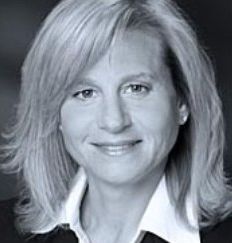 Shaw Media kicked off its 2013-14 season announcements by unveiling a new specialty channel, DTour, and a Twitter partnership.
The media co will partner with Twitter Canada to provide in-tweet video clips to complement broadcasts on Shaw Media channels. Expected to launch in the fall, the partnership will allow Shaw Media and brand partners the ability to reach audiences through promoted tweets, according to a release.
Shaw Media also unveiled the rebranding of a specialty channel to become DTour. Targeting a demo that is slightly older than its other specialty channels, the rebrand aims to showcase the excitement behind the everyday, according to a Shaw representative. Details on what channel is being rebranded will be provided closer to the fall launch date.
Shows on the channel include Rock my RV, which follows classic rock star Bret Michaels as he transforms recreational vehicles into mobile mansions, Hotel Impossible, which follows the Restaurant Impossible format and goes into establishments to turn their problem areas around, and Bizarre Foods with Andrew Zimmern, which gives consumers a taste of different cultures around the world.
In addition to adding DTour to its specialty lineup, Shaw Media is putting over 60 new series (including 600 hours of original content) onto its specialty channels, including Into the Thicke of It, which follows Alan Thicke and his family on Slice and Helix on Showcase, which is set to launch in 2014 from the executive producer of Battlestar Galactica.
Barbara Williams, SVP of content at Shaw Media, says the media co will also simulcast TV movie Bonnie and Clyde later this year across two of its specialty channels, the male-skewing History and female-targeting Lifetime. She adds that the move to amplify the audience for the show is a first for the media co.
On the conventional side, Global is adding 11 new dramas and seven new comedies to the schedule, picking up the James Spader-starring FBI show The Blacklist on Monday at 10 p.m., Blair Underwood's new NYC police show Ironside on Wednesday at 10 p.m. and Dracula, which is by the producers of Downton Abbey on Friday at 10 p.m. to build out that timeslot's drama focus that Shaw launched last year to five nights of simulcast a week, says Williams.
Also joining the schedule on the drama side is Sleepy Hollow on Monday at 9 p.m. and J.J. Abrams' Almost Human, which joins the lineup in November and takes over Bones' timeslot at 8 p.m. on Monday nights.
Another important piece to this year's schedule was to add more comedy to the mix, says Williams. To that end, Global picked up The Michael J. Fox Show, airing Wednesdays at 9:30 p.m. following new Sean Hayes (Will and Grace)-starring comedy Sean Saves the World at 9 p.m. It has also added new comedy to Thursday night with Welcome to the Family at 8 p.m. and the Will Arnett-starring The Millers at 8:30 p.m. Rounding out the new comedy list is We are Men, which stars Tony Shalhoub (Monk), Kal Penn (House) and Jerry O'Connell (The Defenders) as single men who offer horrible advice to their newly single neighbour.
"We tried adding more comedy last year, ultimately none of them ended up being successful shows but we bought a handful of new ones this year that we are really excited about with some huge names in them," says Williams.
Joining Global's schedule midseason are new dramas Chicago Fire spinoff Chicago PD, the John Malkovich-starring Crossbones, Greg Kinnear-starring lawyer drama Rake, legal drama Reckless, the return of Jack Bauer in 24: Live Another Day and Canadian original medical show Remedy.
On the comedy side, About a Boy, directed by Jon Favreau and starring Minnie Driver, and the media co's first Canadian original comedy Working the Engels, join the Global schedule midseason.
Williams says Global is targeting the 25-to-54 demographic with its conventional lineup, but adds the channel is keeping a close eye on growing its viewers amongst Canadians aged 18 to 49.
Daytime will see the addition of Global Toronto's News Hour host Leslie Roberts to The Morning Show. Roberts will be co-hosting with Liza Fromer, Kris Reyes and Rosey Edeh from 9 to 9:30 a.m. starting on Monday June 17. This fall, Global is also adding to its daytime roster, picking up The Queen Latifah Show to its lineup.
Global Television fall 2013 schedule:
Global fall schedule 2013-2014