KFC turns up the heat
The Yum! Brands restaurant is reintroducing the Zinger Double Down sandwich with a campaign that channels summer action blockbusters.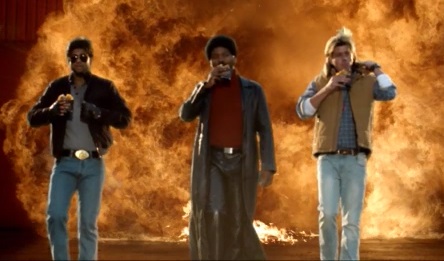 KFC is spicing things up just in time for summer with a new campaign to celebrate the return of its Zinger Double Down sandwich.
With media by MediaCom, English creative by Grip Limited, French creative by Brad and in-store activations by Match Ignite, the Yum! Brands QSR is looking to reach a core target of men aged 18 to 34.
The "Eat Like a Hero" campaign relies on TV spots airing nationally on conventional and specialty channels, including CTV, Global, Sportsnet and TSN. KFC is also using social media to drive its in-store activations, allowing followers to get the scoop on where they can get a "sneak preview" of the sandwich.
The TV creative features three friends who imagine themselves as epic action move heroes as they eat their Zinger Double Down sandwiches.
David Vivenes, chief marketing officer, Yum! Restaurants International, tells MiC that the timing of the return of the Double Down is meant to tie it to the summer blockbuster movie season and establish it as a larger-than-life, blockbuster seasonal product for the brand.
The campaign will run until mid-July.