Shaw partners with Royale for commercial-length game show
ET Canada will air the finale of the company's Golden Kittens Search during a 90-second commercial break at the start of July.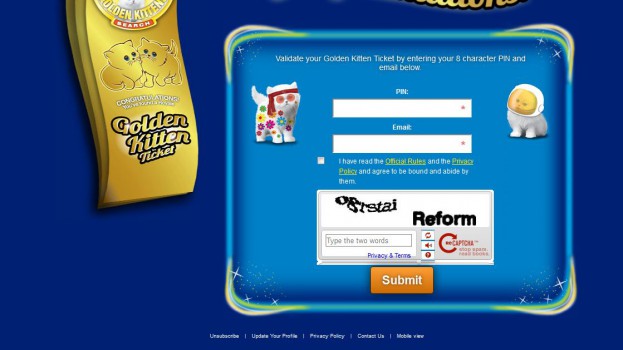 Shaw Media has partnered with Royale to create a 90-second-long game show for its Golden Kittens Search Contest.
The segment will air during a commercial break on ET Canada's July 3 episode and will look exactly like a game show, with the entertainment show's host Rick Campanelli leading the festivities and five finalists vying for the top prize of $50,000. Finalists for the grand prize were chosen at random from contest entries and players will answer general interest questions to win the game show.
Contestants will be competing for points during the game show, which is the culmination of the contest for Royale, celebrating the 50th anniversary of the Irving Tissue, according to a release. The Golden Kitten Search Contest began on Jan. 21 with promos featuring Campanelli encouraging consumers to purchase the brand for a chance to enter.
Leading up to the mini-game show, Campanelli and ET Canada's Natasha Gargiulo have taped 90-second videos to announce the five finalists, which were posted on Royalepromotions.ca late last week. Viewers who have purchased Royale and have a Golden Ticket can watch the video online for their own chance at winning $5,000.
"The Golden Kitten Search is the biggest contest ever executed by Royale, and they asked us to provide a dramatic conclusion," said Errol Da-Ré, SVP, sales for Shaw Media in the release. "When we presented our mini-game show idea, Royale enthusiastically agreed it was the exclamation mark they wanted."
The commercial-length game show will be shot on a custom built set in Toronto on June 22.