Cannes blog: Trends in this year's Media Lions
From the blurring of tech, content and media to the use of stunts, the Canadian Media judge, Karen Nayler, goes over the top trends from entries in this year's awards.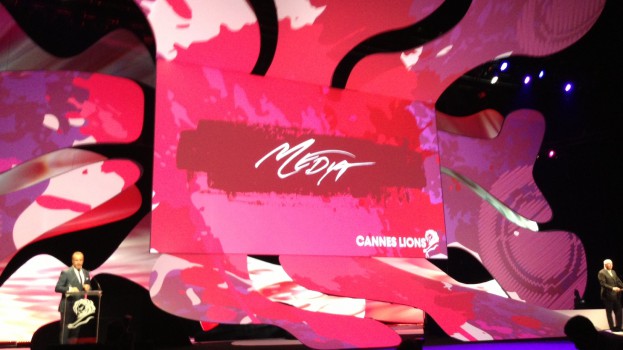 By Karen Nayler
Karen Nayler, CEO, Mindshare Canada was in Cannes this year as part of the first phase of judging in the newly reworked Media category. Now that the first round of judging is over, Nayler is taking MiC to the beach, blogging her experience at the festival.
The Media Lions award show Tuesday night was a celebration of brilliant creativity in media. It was also the end of a judging experience for me personally that has been both inspiring and educational.
There were 40 jurists representing all major communications holding companies as well as leading independent agencies. We came from both large and small markets across the globe. Our work started before heading to Cannes by sharing our personal criteria for judging excellence in media. Jack Klues, chairman of VivaKi and this year's Media Lions president, synthesized the input into "guidelines to stimulate productive debate." We all agreed that our task was to reward work that showed media as the indispensable, innovative and connective bridge between the "what" and the "where."
As a member of the preliminary jury I was exposed to only a portion of the 3,000 entries, but some clear trends seemed to emerge across all the jury teams.
1. Blurring of technology, content and media
Maybe not surprising given the abundance of new opportunities to do so, however, it was interesting that this appeared across all media categories and not limited to the digital categories. The blur can be difficult to judge but is a true compliment to our industry for the collaborative work that is being done.
2. "Social purpose"
A significant portion of the entries were cause-related or products with social purpose messages. Marketers appear to have embraced this messaging and the media creativity to amplify has been inspirational.
3. The use of special events and stunts
This was one of the largest categories we judged and an increase over the past, which leads us to question if a trend is occurring. Is the "special event" playing an increased role to kick off the paid, owned and earned activity? A large number of cause-related entries were in this category and they were generally very innovative. I found it very tough to judge this category although results were an important gauge of scalability.
4. Latin American entries
There were a disproportionate number of entries from Latin America, and Brazil in particular. Overall the innovation and creativity of these entries is impressive. Well worth looking at their work for inspiration.
5. Make it simple
Simplicity is key in how the entry tells the story. Unfortunately there were a significant number of entries that were just too difficult to understand due to their complexity.
The finalist judges did a great job and I was proud of the work that was awarded Media Lions in 2013. It has been an honour to view and judge such impressive media work and to do it with some of the best global media minds – new friends and a community I know I'll keep in contact with.