YouTube Pulse: The best ways for brands to leverage the site
At YouTube's first Canadian upfront, Google's Marshall Self said brands like McDonald's Canada are starting to get it right.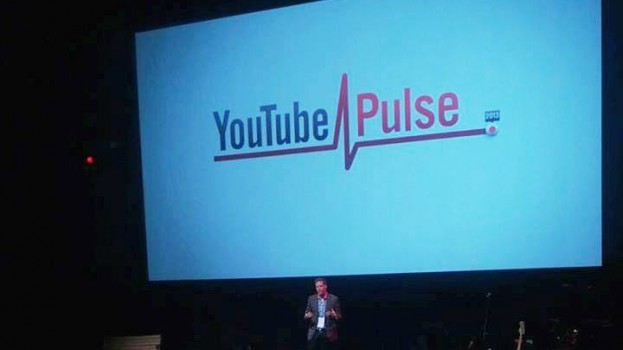 In a world of rapidly proliferating YouTube content, there's plenty of room for brands to get in on the action, both as advertisers and as content creators in their own right. At least that's the message Marshall Self, head of media solutions, Google Canada, was hoping to impart as he spoke at YouTube Pulse Monday.
Looking at Canada, Self said brands like McDonald's, which leveraged YouTube as one of many platforms for its "Our Food. Your Questions." campaign, are starting to get it right.
Launched in 2012 with media by OMD and creative by Tribal DDB, the campaign has seen the QSR take thousands of questions from consumers and turn them into content by answering some of them in YouTube videos. The most viewed video, which takes consumers behind a product photo shoot to explain why the brand's food looks different in pictures than it does in real life, has garnered 8.7 million views and more than 22,000 likes to date.
"A lot of brands are now investing in their brand channels. What we're seeing with Canadian advertisers is they're just trying to figure it out. They're working through it, realizing what content they have and how it plays out on YouTube, but it's a major mind shift for them," said Self.
Self added, however, that Canadian brands still have a ways to go, and offered specific advice for brand advertisers who are looking to breakthrough on YouTube. He said there's a wealth of opportunity for brands to leverage their own products, as well as the popularity of how-to videos on YouTube to create a discussion and value exchange with consumers without the need for a large media budget.
YouTube also took the time to highlight its portfolio of ad offerings, touting the video hub as a platform to reach what it calls Generation C – predominantly adults aged 18 to 34 who create and curate content and look to connect with others online.
On top of TrueView, which allows advertisers to only pay for ads that are seen in their entirety, Self said that YouTube is also working on developing "Prime Packages." These packages include premium YouTube channels specially curated by the YouTube team, which brands can leverage to ensure they reach and engage viewers.
On the sponsorship side, YouTube has a team dedicated to working with brands and connecting them with programs and events that can be tailored to suit their needs.
Turning the focus to content, Self said content creators should "use the platform for what it's really strong at. And that is being participatory. Then they're not viewers, they're fans."
YouTube, he continued, is a play space for content creators and brands (or both, together) to engage a fan base in a two-way conversation, and then use that fan base to build a brand.
Self added that shorter content, which he called "snackable" does better on the whole, and leveraging tech like custom video annotations can increase audience development.
But as the presentation showed, certain categories are stronger performers than others. Comedy is the most subscribed-to category on YouTube. In fact, Canadian web series Epic Meal Time ranks seventh on YouTube's top 10 comedy list.
Some of YouTube's most shareable, and valuable, content revolves around educational content and live-streaming of major cultural events.
For example, makeup instructor Michelle Phan, who built a fan base by posting instructional how-to makeup videos, has more than four million subscribers to her channel. And Salman Khan's Khan Academy videos, which began as a way to tutor his cousin in math, grew into its own brand, with more than one million subscribers to the channel.
Live-streaming cultural events, execs said, also creates an opportunity for a ripple effect of users generating more content in response to what they've experienced.
For example, Felix Baumgartner's Red Bull Stratos Jump currently has more than 34 million views on YouTube. It spawned a video recreation – in Lego – which now has more than nine million views, and was covered by mainstream media including The Guardian and Time magazine.
The same thinking can be applied to entertainment properties or brands, which can use the platform to respond to culturally relevant topics and also push their own content forward, said Self.
With files from Danielle Ng-See-Quan