Cannes blog: Deb Roy and the future of Twitter
Pollin8 founder Lauren Richards on the inspiring Cannes talk by the platform's chief media scientist, and the TV-social media connection.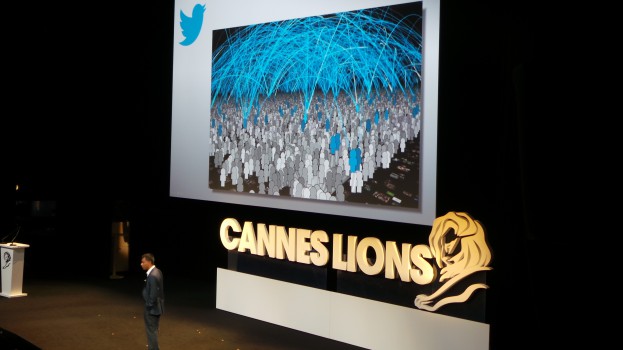 Pollin8 founder Lauren Richards is blogging her experience at this year's Cannes festival for Media in Canada. Yesterday she was wowed by Twitter's Deb Roy. Check out her account of his talk below.
There was a lot of buzz about Kirstine Stewart's recent move from the CBC, people questioning the fit with a television executive, doubting that Twitter can be monetized as an advertising opportunity.
Well, I am a doubter no more after seeing Deb Roy speak at Cannes yesterday. I cannot possibly do justice to his presentation. He was calm, eloquent, brilliant, interesting, captivating and the visual presentation accompanying his talk was stunning.
Deb Roy is a tenured professor at MIT and chief media scientist at Twitter. He co-founded and ran Blue Fin Labs where they developed a tech platform that analyses social media commentary to measure real-time audience response to TV ads and shows. His company was acquired by Twitter in February for $100 million. Deb is the married father of two (very analyzed) children (see his TED talk), and, I am very proud to say, is Canadian. After seeing his presentation, and while I cannot possibly do justice to summarizing it, I absolutely believe Twitter can, and will, figure out how to capitalize on the amazing audience synchronicity it has with other media content.
He set up his dissertation referencing the effect of social context when consuming broadcast, especially broadcast "events." How Twitter literally is a force multiplier of the impact of that content – whether it be advertising or the program itself. He talked about and illustrated the analytics soon being released that will provide social interaction about television content, creating a visual timeline of when people tweeted this content, the collective impressions and the opportunity for broadcasters to engage those not currently viewing themselves.
I encourage you to get familiar with where Twitter is going, as it's very thought-provoking. The end result is not yet clear, but with the thinking and potential they have to leverage this connectivity it feels like it will be very powerful when they do.
For more from Lauren's time in Cannes, check out her posts on Globe Link.