Rogers launches online social engagement show for The Project
The digital extension will see participants in the City and OLN doc-reality series engage with fans of the show after it airs on TV.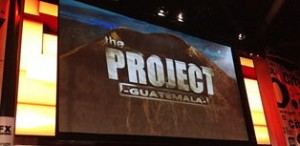 Digital Howard is producing an online after-show for City and OLN's The Project.
The second digital project from the newly-launched digital studio (after a digital extension of the Spin Off  TV show for CHCH) is a follow up online series to air immediately after each episode of the upcoming doc-reality TV show.
Daniel Dales, co-founder and executive producer at Digital Howard, says the format is bringing participants in The Project back for the after-show, and allowing them to interact with the TV and online audience.
"They (participants) have not seen the (TV) content, so we will capture their raw reactions to what they were unaware of. That will allow the audience to fully engage with the characters that they see on the show," he explains.
The Rogers Media one-hour reality competition series gets nine young people to fly to Guatemala for what they assume is a dream vacation, only to find they are travelling into the jungle to help a local charity organization build a community centre.
"It's Jersey Shore-meets-social conscience," Dales says.
The digital extension, with ad opportunities available, will see The Project participants go beyond rehashing a TV episode, answering questions from fans online.
"What we think is new is actually allowing the home audience to engage with the people and feel part of the experience by being able to communicate with the people on screen and each other in real-time," he adds.
From Playback Daily