Dissecting the future at Cannes
Aegis Media presented a talk from the MIT Media Lab on where the connection between humans and brands is heading.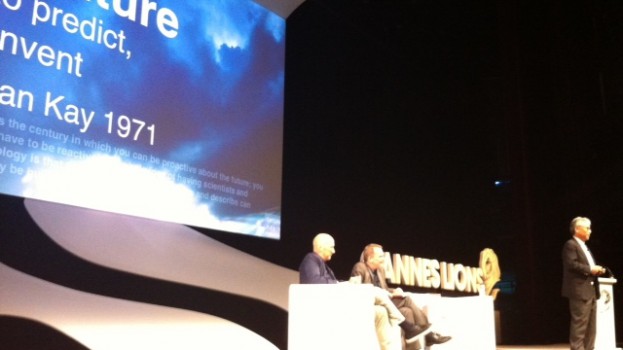 The 2013 Cannes Lions International Festival of Creativity closed off by looking to the future on Friday with a talk called "The future of the human: brand: interface" from Nigel Morris, Aegis Media North America and EMEA CEO, with John Underkoffler, chief scientist and co-founder of Oblong Industries and Hiroshi Ishii, professor of Media Arts and Sciences at the MIT Media Lab.
Morris introduced Underkoffler, who in addition to co-founding Oblong Industries, also served as a science adviser on famed futuristic movie Minority Report.
Underkoffler said Minority Report, which was released  in 2002, was meant to look 50 years into the future but the technology created in the movie was created in the real world 10 years later. Now, he wonders, how far will things advance in the next 40 years?
"Today, modes of transporting information are changing so fast, we talk about technology more than creativity and human interaction," he said. "Advertising should be helping to guide the future by choosing the most effective tools rather than just reacting to the newest ones that pop up."
Underkoffler called touch screen devices "fun," but said they are a step to the side in communications rather than a step forward. He says the next step will be making pixels more widely available to be used everywhere, making it possible to point at touch screens in public spaces and get information from them. He also expects a shift away from computers becoming more and more personal, with multiple people being able to access information from shared screens.
Ishii added that devices in the future will also incorporate more hand movement, which will activate different areas of the brain than those currently used when people are online.
"The future no longer has a division between passive and active moments, both work and play will both happen all day long," said Underkoffler. "Because of this, brands will be judged like friends are, with people asking questions of them, such as 'are they good, helpful and trustworthy?"