Molson Canadian shows its pride
The beer brand has launched a pair of initiatives for Canada, including a revival of its "I Am Canadian" brand message.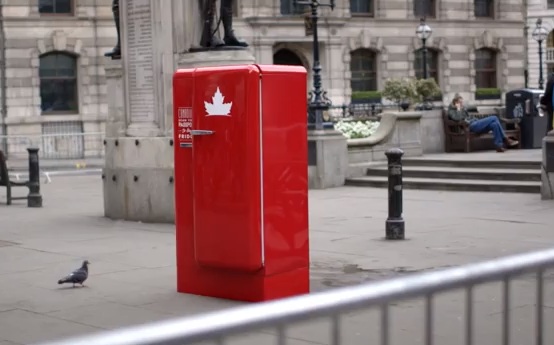 Molson Canadian is showing off its patriotic side with the launch of a pair of new initiatives for Canada Day.
With media by MEC and creative by Rethink, the initiatives are targeted at a core audience of millennials (adults from LDA to 35).  The "Beer Fridge" campaign, a follow-up to a spring initiative that saw the brand target Canadian ex-patriots in Europe with a travelling fridge they could open with their passports, relies on a 30-second TV spot and launched last night during game six of the Stanley Cup Finals.
The spot will continue to air nationally on conventional and specialty channels, and is supported by a 90-second version of the spot on YouTube.
Molson Canadian is also bringing back its "I Am Canadian" brand message, made iconic by "The Rant" campaign, with a brand merchandising initiative that will see it give out and sell merchandise at The Beer store, and at select festivals, restaurants and bars across the country. The brand will also be selling merchandise through a recently opened online store.
Chris Blackburn, senior marketing manager, Molson brands, Molson Coors Canada, tells MiC that Canada Day is one of the biggest days for the brand, adding that the brand saw it as a perfect time to revive "I Am Canadian" and tap into patriotism.
He says that this is the first time the brand has used an experiential activation like the beer fridge to reach out to Canadians who are living or travelling abroad, noting that it was seen as a natural evolution to a campaign launched by the brand at the beginning of the year, which focused on how Canadians make their mark around the world.
The "I Am Canadian" initiative will run until Canada Day, while the "Beer Fridge" campaign will be in market until September.