Wine Country Ontario has no words
The tourism company is going for emotional connections that can't be put into words with its new "Untweetable" OOH campaign.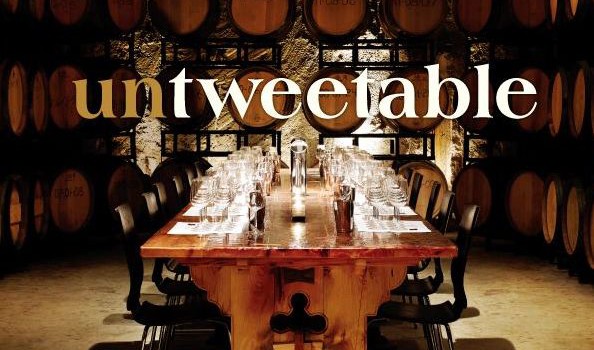 Wine Country Ontario, which represents wineries in the Niagara Peninsula, Lake Erie North Shore and Prince Edward Country, is targeting consumers in Toronto and Ottawa on an emotional level with its new OOH campaign.
Running with the tagline "Untweetable," the campaign by Agency59 aims to showcase emotional moments that can't be put into words, Brian Howlett, CCO, Agency 59, tells MiC.
Targeting the organization's core demographic of 35- to 55-year-olds as well as skewing a bit younger, the campaign focuses on unexpected emotional moments of vacation, says Howlett.
"When people go on holiday there are always things like an unexpected conversation with someone you  meet or tuning a corner and seeing something like the barn doors featured in one of the OOH spots," he says. "Those smaller moments that endear a place to you. It's not a Twitter campaign, it's just using the fact that the social media site is a cultural phenomenon right now because even if people have never been on Twitter that's still alright because they would understand that if something is untweetable it is indescribable, it can't be put into words or into tweets."
Howlett says the month-long campaign is a departure from last year's spot, which was a bit more functional and focused on the things people can do in wine country like go cycling, shop and dine at fine restaurants.
In addition to the OOH ads, the campaign is being promoted on the organization's Facebook and Twitter accounts with a contest that encourages people to tweet about Wine Country Ontario for a chance to win one of two trips to the region. To enter, people can tweet "#Untweetable, but you can try________." The best photo and text entry will be chosen by Wine Country Ontario.