Microsoft Advertising introduces Ad Pano
The new ad format for Ads in Apps for Windows 8 will be available in Canada by early fall and offers the ability to customize size and position of spots as well as add video and images.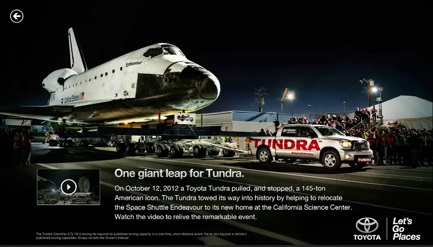 Microsoft Advertising recently introduced Ad Pano, the latest offering in its Ads in Apps for Windows 8 portfolio.
First announced last week at Cannes, Ad Pano is currently available to advertisers in the US and the UK, but Peter Farfaras, global sales and strategy lead for Windows 8 Ads in Apps, Microsoft Advertising Canada, tells MiC that the format will launch in Canada by early fall, in time for back-to-school and the lead-up to the holiday season.
Ad Pano allows advertisers to customize both the size and position of their ad panels within an app, as well as mix video content and image galleries to create a panoramic ad experience.
Clients can also leverage hot spots within the ad experience to trigger additional content and calls to action, and leverage the new anchor ad experience, a series of 15 images that can stimulate video, which users can scroll and swipe through similar to a flipbook.
Ad Pano and the anchor ad experience are offered across all desktop, mobile and tablet devices that run Windows 8, and is available in first party apps, including Bing, Skype and Xbox, as well as partner apps.