Canadian Tire celebrates overseas
The company surprised three expat families with care packages from the store so they could celebrate Canada Day.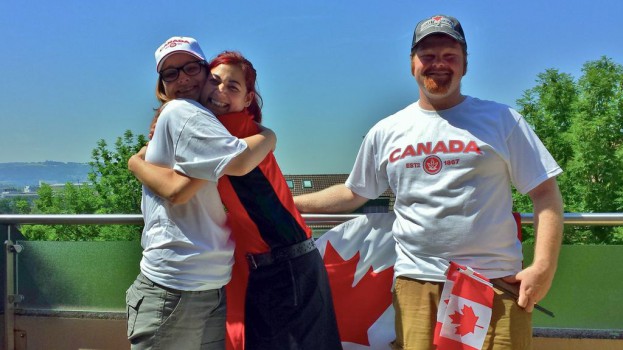 Canadian Tire is taking its Canada Day celebrations international this year, surprising three expat families with care packages filled with things like flags, clothing and cooler bags all sporting the maple leaf, as well as gear like Frisbees and soccer balls.
The three families, who live in Switzerland, Belgium and Germany, were contacted by Canadian Tire after they blogged about missing their home countries, Allan MacDonald, COO at Canadian Tire, tells MiC.
Canadian Tire employee Shana Cook who works at the Perth, ON location was chosen to be the company's ambassador, surprising the families with the care packages.
McDonald says the execution is part of Canadian Tire's plan to round out its national advertising with more grassroots programs.
"We want to think about how we can bring those things to life so we can focus on grassroots, which is a changing emphasis for us," he says. "We want to have a better balance between big national media and local."
Video and photography from the surprises will live on Canadian Tire's Facebook, Twitter and digital catalogue as well as being used internally to show employees.