Pizza Pizza buys top spot: Media Monitors
The QSR purchased the most radio airtime in Toronto for the week of June 17 to 23.
Pizza Pizza stayed in the top spot for the second straight week, according to the latest Media Monitors radio report, which measured the period from June 17 to 23.
Mitsubishi Motors joined the list in the #2 spot, RBC jumped from #35 to land in #3, Chrysler-Jeep-Dodge is new in #4 and The Beer Store advertised its summer drinks by buying enough airtime to land at #5.
Ford Lincoln Mercury bought enough airtime to land at the top of the list in Montreal, with Mobility Montreal joining the list in #2.
Rounding out the top five, Brault & Martineau moved from #2 to #3 this week, AlarmForce jumped from #7 to #4 and Telus Mobility went from #63 to #5 for the week.
Toronto
By brand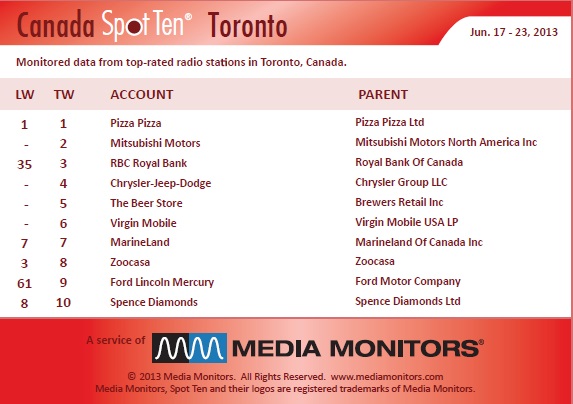 By category
Montreal
By brand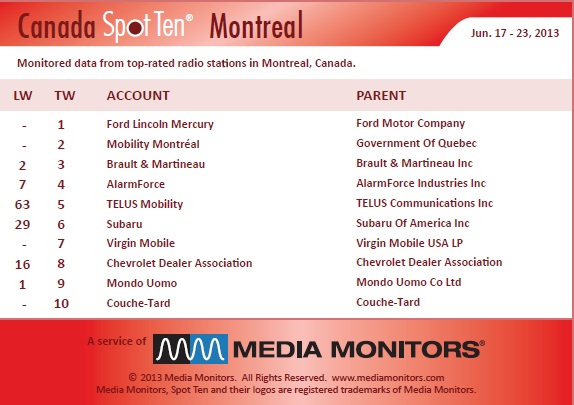 By category