Fall TV: Being upfront
Agency partners and clients weigh in on how viewer fragmentation is impacting television's biggest buying season.
The July/August issue of MiC sister publication strategy covers everything Fall TV, from the next hits on specialty TV to what new shows will last past October. We will be running select pieces from the section this week on the site, for more check out the print edition of the magazine.
Until recently, the 30-second spot was king.
It was the best – and really, the only – way for advertisers to reach a mass audience with a video-based message.
The 30-second spot was so successful that it spawned its own mini-industry: the upfronts. Since its inception in the 1960s, upfronts have kicked off television's buying season, bringing media buyers and broadcasters together every spring to hash out whose ads would appear where, how often and at what prices for the year ahead.
But today, viewer fragmentation means mass is much more complicated. Yes, TV is still king, and represents one of the best ways to achieve reach and frequency with a national audience. But as media consumption and consumer habits have changed, so have the media buying trends that power the TV industry.
Remaining nearly identical in practice to its origins, the upfront environment today is most notably different for the fact that the legendary rivalries between networks are no longer the most heated in town.
TV itself faces a host of new rivals and even the upfronts are finding themselves elbows-out in a crowded room. The Newfronts – the series of digital-only, upfront-style events hosted by major digital companies during the same time period as the television upfronts – seem to be gaining traction in the U.S., and famous TV producers, like Mark Burnett, are calling for producers and advertisers to skip the broadcasters entirely and connect directly on development projects in a new "upfront" environment.
This poses an interesting question on the future of the traditional upfront media buy: where do advertisers fit when consumers skip traditional delivery channels? And how do media agencies continue to target and account for those consumers as they "change channels?" Make no mistake – these are questions keeping industry executives up at night. And the answers are far from clear.
"In the '90s, all top shows achieved double-digit ratings," notes MediaCom investment director Chris Overholster. "For the past 10 years, due to viewing fragmentation, only three to four shows in the fall achieve double-digit ratings. [Today], we're still seeing a slow erosion of top 10 ratings, with a 'nine' being a top rating in 2005, and a 'seven' being a top rating now."
The ratings haven't stopped advertisers – TV is maintaining its majority share of advertising dollars (per medium) in Canada – but the picture is more complicated than ever before.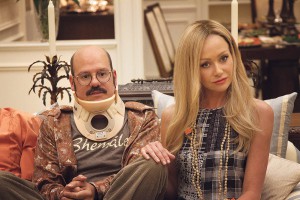 The Television Bureau of Canada says that 87% of adults 18 to 49 still prefer to watch their favourite shows on a television screen at home. But the important differentiation is that they are no longer gathering en masse to watch the must-see shows of the moment on conventional network stations.
"Top-rated shows are not as important to advertisers as they were a decade ago," confirms Michael Neale, chief investment officer, MediaCom Canada. "What is important in a screen-neutral world is targeting and relevancy."
"Conventional share of tuning in has declined 16% since 2001 to 32% of adults 25 to 54, coming in behind specialty at 39%," he explains. "And top-rated audience composition is getting older. Take Survivor, a top show for a decade. In 2004, 25% of its audience was over 50 [years old]. The most recent edition saw its 50-plus audience climb to 37%. That's a big premium for a very inexpensive and easy-to-reach TV audience."
There is also a growing segment of the population that doesn't subscribe to TV at all: 8% of Canadians, and increasing each year, according to a 2013 Media Technology Monitor report. These people tend to be young, highly educated and "major" internet users, the report says. This is the cohort that has people worried: under-25 year olds, who don't even know or care about the difference between conventional and specialty, or the bundled packages that differentiate them. TV is just video. Period. They aren't cord cutters: they're cord-never-had-ers, torrent users and YouTube surfers.
There's no business like show business
Yet, traditional upfront television buying still holds appeal to many advertisers, especially major brands with a lot of "weight" to throw around.
Take a company like Unilever, a TV buying behemoth. The upfronts remain as vital to the company's media plan as ever, says Sharon MacLeod, the company's VP of marketing in Canada. The volume-based nature of the upfront buy – through its media agency, Mindshare – is still the best way for the company to meet its media objectives.
"The reality is there's going to be a chunk we're investing and we want to get the very best deal out of the gate. We want to have the best programming," says MacLeod. "We buy way too much media to be waiting for whatever happens to be available. We don't have that kind of flexibility. I would be exceptionally nervous to go to the market and just buy what was available."
What's trending differently today is the terms, says Nancy Surphlis, managing director at OMD, which represents PepsiCo, another major TV advertiser with a big portfolio of brands. Flexibility is increasingly important as a reflection of today's business environment, she says, so OMD in recent years has been focusing on reducing or eliminating penalties for changes made during the year.
"We try to get our clients to commit to the upfront buy because we know it's going to be more efficient for them and it's the best way to get the best programming," she says. "But we recognize their business reality. They need maximum flexibility."
That same reality is causing other advertisers to think a little more short-term.
Allowing that, "you're still better off if you get in early," Lynda Cooke, managing director at PHD Canada, says that clients are increasingly wary of locking into long-term deals. "We don't see as many 52-week buys as we did a few years ago – hardly any," she says. "I don't think you save on the discounting and clients just want flexibility now. So it doesn't make sense for them to lay money upfront."
Molson Coors, which works with media agency MEC, is an example of such an advertiser. "The landscape has changed," says Deborah Komlodi, head of media, Molson Coors Canada. "There are just so many more touchpoints and spaces to reach our consumers that requirements of certain high-reach, top-tier properties have minimized and clearly the [conventional television] upfront has become less important."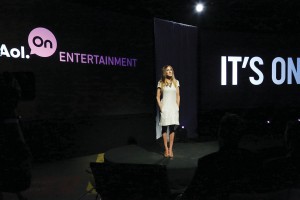 Although the upfronts still offer the most value for high-reach programming, she says, for many brands in the Molson Coors portfolio, high-reach programming isn't the panacea it once was. "Often, the demand for flexibility, which the upfronts can restrict, doesn't justify the commitment."
Digital disruption
Overall, what's emerging as brands adjust their marcom to reach audiences beyond primetime hits, is that this shift is forcing media buyers to view content through a new platform-agnostic lens.
The video buying space is changing rapidly as consumers shift from getting most of their video media from traditional sources, to getting it from a variety of sources. To keep up, media agencies and their clients are seeking new investment opportunities and are desperate for new ways to measure audiences across mediums.
"There are more and more dollars shifting and that's a function of following the content that matters. And it's not just dollars shifting from TV, although that's what everyone talks about," says Valerie McMorran, SVP investment director, Starcom MediaVest Group. "It's dollars shifting from overall media budget, some of which naturally falls from TV, but it's from other media too.
"The supply of video in our marketplace has greatly increased in the past 18 months beyond broadcast sites [to] MSN and YouTube, and a number of aggregated networks, such as BrightRoll and TubeMogul," she adds. "This is providing greater choice and scale opportunities. However, not all this video is created equal and therefore the role of video and its various offerings must be accounted for within the overall plan and execution for a given advertiser."
Molson's Komlodi agrees: "The accumulation of both [traditional broadcast and non-traditional video] is clearly positive both in terms of added reach for the same spend and added message recall and likeability. We're starting to see those metrics as well."
Smelling blood in the water, digital companies have started amping up their efforts to attract advertisers to the pre-roll opportunities on their sites.
The U.S. Newfronts seemed to hit their stride this year, with companies like AOL, Yahoo and Google debuting celeb-starring original shows and partnerships with major brands.
Building on the hype of traditional upfronts – capturing "the hearts and minds of the advertising community in one afternoon" – makes sense for online companies just getting in the game, says Graham Moysey, head of AOL Global Owned and Operated. His office took Canadian clients to the U.S. AOL Newfront event this spring to show off the new programming, since almost all of it was purchased with global rights and will be available in Canada. His team came away with two sponsorship deals with BlackBerry and the confidence that there's a "real demand from the advertising [community] to see what we were doing," he says.
How much impact these events will have on the upfront ad market, and how and where dollars are being spent, is still unclear. Hailed by some as the start of a new era (Forbes contributor Steven Rosenbaum called the Newfronts "breathtaking to behold"), they seem to be equally criticized as a sideshow to the main event that lack the inventory scarcity to drive a true upfront negotiation environment. Scale too, it's argued, is still problematic when comparing original programming on a main TV network and original programming online.
Moysey, unsurprisingly, disagrees.
"This is a very ripe market and you are seeing the growth catch up in ad spending," he argues, saying that he believes the scarcity argument doesn't hold water.
"I think it's a bit of a misconception that there isn't a scarcity issue with digital video – you just need to put the word 'premium' in front of the word 'video,'" he says. "It has been difficult to create premium content online because the business model wasn't there. But the changes are being driven by the consumer."
Recently, paid YouTube channels launched, and many of the companies supplying streaming entertainment to the digital media platforms are successful film and TV vets.
On the issue of investment timing, however, McMorran says the dollars dedicated to the Newfronts will likely be more ad hoc than upfront: "Dollars may not necessarily be committed  upfront as they are for TV but perhaps more and more digital dollars will be carved out of the media budget [upfront] to be secured or negotiated at the right time."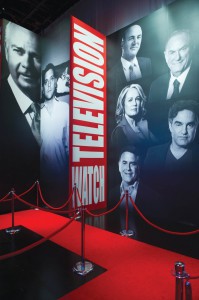 The New Deal
To try and meet advertisers in the middle – and keep video dollars in-house – broadcast media companies are expanding their wares.
"The packages have actually changed a lot," says Rita Fabian, EVP, ad sales, Bell Media. "Ten years ago, it was primarily about laying in 52-week base weight at the lowest possible rate card. And I think that's still there. We still issue our lowest rate card of the year so there's still a pricing advantage and a lot of customers lock in long-term volume at the upfronts – but really we do all kinds of different deals now."
New deals on the table at the upfronts this year included partnerships with Twitter by Bell Media and Shaw Media. Under the stewardship of former CBC EVP of English services, Kirstine Stewart, Twitter's Amplify program launched in Canada during this year's upfronts. The service offers broadcasters the opportunity to run short clips on Twitter to complement their on-air programming, with short pre-roll for advertiser partners.
Of the new product, CTV programming president Phil King described it in his presentation as bringing a "big data approach to identifying and leveraging the relationship between audience engagement, ad effectiveness and Twitter activity." (The net also announced a new ad product, the "Time Burst" media buy, on trial this summer, but on-the-record details were not available as of press time.)
Measuring audiences across platforms is currently a thorn in the side of the media community, because traditional measurement tools have not yet caught up with multi-screen viewing. With no clear answer to accurately and equally capturing audiences across mediums, and pricing them accordingly, creating a straight line between online video and broadcast video is still an open-ended question.
Starcom's McMorran says solving the measurement quandary is critical to making multi-platform deals make sense. Agencies are looking for one CPM – a TV CPM, ideally – across broadcast and online.
"I think it's where the industry needs to move, ensemble, in terms of a model that speaks to the content across all screens and being able to activate one execution with pricing that makes sense and really moves the needle," she explains. "It's where we all should be going and we need to step it up on both sides."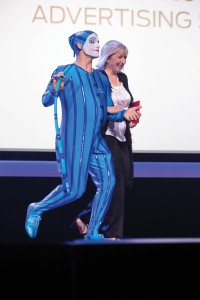 Upfront, ahead
Doomsday pundits may call the end of TV near, but for now, the upfronts can sleep soundly at night knowing that demographic trends and consumer viewing habits are still largely in their favour.
MediaCom's Neale says, "For vendors, this hype is more important now than ever before, given the pressure on budgets and choices outside the big TV companies."
What's unclear is whether the up-and-coming generation of viewers will adhere at all to the traditional video consumption model. Many college grads seem to have no inclination to pay anything except Netflix's $8 a month in addition to their internet connection, and torrent sites are also an entertainment reality for youth and beyond.
But if The Walking Dead's scrubby group of survivors can show us that drama is alive, well and able to pull in crazy amounts of demographically desirable "appointment" viewers, perhaps there's hope for the bright, well-fed suits at conventional TV networks too.
Although, unlike TWD character Daryl Dixon, media execs don't get to carry crossbows into this particular battle.
Yet.