BC Egg Marketing Board hatches a new campaign
The board is using a microsite and mini-documentaries to educate BC consumers about where their eggs come from.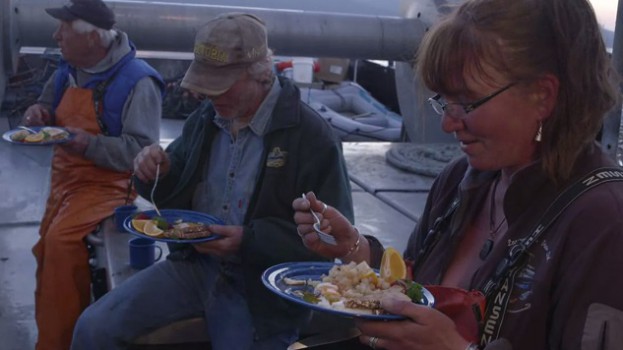 The BC Egg Marketing Board is cracking open a new campaign, targeted at adults aged 25 to 54 and families, that aims to show consumers in the province where their eggs come from.
With media by OMD and creative from DDB's Vancouver office, the "Good Morning BC" campaign relies primarily on a microsite that hosts three short documentaries. It's supported by TV teasers on Global, CTV, City and CBC and digital buys on their online properties that drive to the full-length videos and the microsite.
In the videos, farmers wake up early and go through what appears to be their morning routine, before we're informed that today will deviate from the norm. We then follow the farmers as they surprise other dedicated workers, including fishermen, mill workers and food bank volunteers, with a warm breakfast.
The organization is also running an in-store and social contest called the "Good Morning Contest," which invites viewers to share their idea of a good morning. The grand prize winner will win a catered breakfast for 20 friends.
Cosmo Campbell, creative director, DDB Canada, tells MiC that the campaign was built on the insight that more people want to know where their food is coming from, but don't understand that the BC egg industry is made up of a lot of small family farms, as opposed to large factory farms.
He says the Board is relying on TV buys at off-primetime hours and in the mornings to maximize its buy and reach consumers when they're thinking about what they want for breakfast.
He adds that the campaign marks a change of pace for the Board, which has typically focused on the nutritional benefits of locally produced eggs.
The campaign runs until September.