TSN announces CFL sponsor lineup
Purolator will add an online activation to its Tackle Hunger program, while Wendy's will remain the sponsor of CFL Friday Night Football.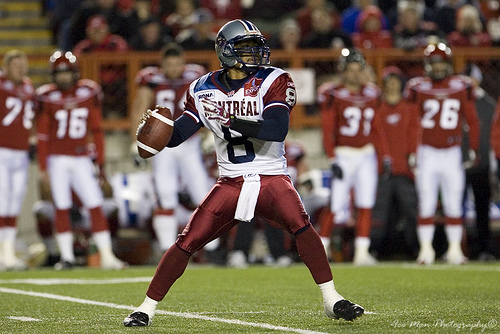 TSN has unveiled its team of sponsors for the 2013 CFL season, which includes brands like Purolator, Wendy's, General Motors, Nissan and Safeway.
While all the brands are returning to the lineup, Greg McIsaac, director of communications, TSN, tells MiC that they will all be activating in new ways throughout the CFL season.
Purolator will continue to run the Tackle Hunger program, which sees a quarterback's weight in food donated to a local food bank whenever he's sacked. New to this season, however, Purolator is launching a Tackle Hunger website, which will offer fans access to exclusive content and information about the program.
TSN on-air personality and former CFL player Chris Schultz will remain the spokesperson for the program, which also hosts local food drives at games throughout the season and donated more than one million pounds of food to food banks last season. Wendy's, meanwhile, will remain the sponsor of CFL Friday Night Football..
Wendy's and Safeway, along with other returning sponsors GM and Nissan will also roll out new sponsorship activations later in the season, including sponsorships of different quarters of games or of different on-air elements.
On the broadcast side, TSN will carry all CFL games, including 72 regular season games, the playoffs and the 101st Grey Cup championship game.
The CFL on TSN panel will broadcast from a new set, and there will also be new on-air elements, including Coach's Playbook, hosted by former CFL coach Paul LaPolice. McIsaac says all of these new elements will offer advertising and sponsorship opportunities. He adds that TSN is still seeking new sponsors for the season, and will work with them to create custom sponsorship packages.
Photo: Ice Man Photography, Flickr Creative Commons