Postmedia revenue sees third-quarter drop
The media co credited its losses to declines in print ad revenues, which occurred across all categories.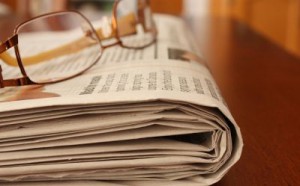 Postmedia released its third-quarter results Wednesday, which show that revenue for the period ended May 31 came in at $191.8 million, down $20.2 million versus the same period last year.
The media co credited the drop to a decrease in print ad revenue of $17.7 million, with declines occurring across all categories. According to Postmedia EVP/CFO Doug Lamb's comments during an earnings call, the largest drop in advertising revenue came from decreases in classifieds followed by dips in national advertising.
Print circulation for the quarter also dropped, dipping $3.1 million due to declines in circulation volume. Postmedia said these declines were partially offset by price increases.
Meanwhile, digital revenue was up for the quarter, rising $500,000 versus the same period last year.
Paul Godfrey, president and CEO of the Postmedia Network, said the company's digital paywall now has 100,000 subscribers, noting about 15% of them also currently receive a print copy of the paper, which means they get the online subscription as a free add-on.
Godfrey said though the company has implemented cost saving reductions to the tune of $4 million this quarter, bringing the total to $62 million since the changes began about a year ago, it is still searching for ways to become more efficient and outsource where it can.
"We are looking at every legacy cost on the books and ways to reduce those," he said.