Fall TV: Canadian networks talk up daytime TV
The daytime viewer demographic is expanding, and a new brand of talk TV is stepping in to create social media-friendly water-cooler fodder for the wider, changing audience.
The July/August issue of MiC sister publication strategy covers everything Fall TV, from the next hits on specialty TV to what new shows will last past October. We will be running select pieces from the section on the site, for more check out the print edition of the magazine.
The daytime television space is no longer a post-Oprahpurgatory. According to Canadian network executives, the daytime viewer demographic is expanding, and a new brand of talk TV is stepping in to create social media-friendly water-cooler fodder for the wider, changing audience.
"People assume [the daytime audience] is just stay-at-home moms. That's old-fashioned thinking," says Phil King, president of programming and sports at Bell Media's CTV.
And while the primary demo is still females 25 to 54, daytime's new audience includes students, early retirees and older teens who are co-viewing with their parents in the 4 p.m. and 5 p.m. time slots, as well as a lot more men.
"There's still lots of people out there interested in watching TV in the daytime and our opportunity here is to broaden the content a little bit," says Shaw Media's SVP content Barbara Williams.
Even after Oprah ended, and long-running soaps like All My Children and One Life to Live went dark, "daytime ratings are still there," ZenithOptimedia group video director Rosemary Cooper and account director Nancy Haggith wrote in an email. Talk shows make sense, they add; they're cheap to produce, encourage sharing with opinionated hosts and guests, and can reach a wider audience.
Daytime series also present more opportunities for marketers, since the changing audience is statistically more likely than ever to engage online, in addition to watching linear TV. And even with consumer habits moving towards VOD, PVR and digital viewing, daytime TV actually presents some PVR-proof opportunities for marketers to reach their audiences, says CTV's King.
"These shows have a best-before date of 24 hours. That's good because we want people to watch it as live as possible, which they do," he argues, adding that audiences look to daytime's short, focused segments on health, lifestyle or the day's headlines to keep current. And the opportunity – through VOD and digital distribution – to play catch-up is easier than ever. "So these are becoming more valuable with the [direction] that television's going, where everyone's making up their own schedule and how they want to watch stuff," he adds.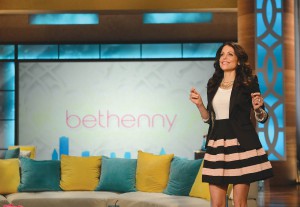 Global and CTV beefed up their fall schedules by adding new talkers, like The Queen Latifah Show on Global and CTV's two new series – the nationally-syndicated Bethenny, and homegrown, in-house production The Social.
CTV's already strong lineup features Live! With Kelly and Michael, Dr. Phil, Dr. Oz and The Ellen DeGeneres Show. The network reported a 134 AMA for the A25 to 54 demo in daytime in 2012, 41% ahead of competing networks, according to national data from BBM Canada.
Global reported a 95 AMA for 2012, the same as the previous year, while CBC reported a 39 AMA and City a 52 AMA in 2012.
King says Bethenny is another big show with wide audience appeal that fills the hole from the cancelled Anderson Live, which was a good ratings performer. CTV scooped up Bethenny before the main buying began in L.A.
On the homegrown front, The Social, hosted by Lainey Lui, Melissa Grelo, Cynthia Loyst and Traci Melchor, is a prime opportunity for audience engagement and brand marketing, says King. The plan is to feature different segments focused on health, lifestyle, beauty or finances, for example, and a main driver of discussion will be through viewer check-ins on Twitter, Facebook and Instagram.
"Because it is chat-based, [The Social] opens up a lot of doors with respect to integration opportunities," says Bell Media's VP brand partnerships Mary Kreuk. She says that brands can also build a 360-reach using primetime to promote daytime.
"Integrated brand opportunities during the day allow you to reach the viewer at a time when they may be typically consuming or utilizing your product," add Cooper and Haggith.
With local productions that air five times a week, there's a shorter lead time, and more ways to integrate a brand or promote a product on a daily, weekly and monthly basis.
It's the same thinking for the CBC's newly-launched branded content initiative. The program is geared to developing shows that integrate brands, specifically for the daytime schedule. The CBC's Jennifer Dettman, interim executive director of studio and unscripted content, says the initiative makes sense to complement the pubcaster's existing schedule, while bringing marketers and producers together from a project's inception. She adds that a review committee, which involves CBC Revenue Group and Factual Entertainment execs, is currently evaluating more than 100 submissions from the production community.
Network execs agree that engaging content, whether through seamless brand integration or micro-segments focused on lifestyle, health or current affairs topics, is the top priority to draw viewers in.
"What really matters is that it's good TV. People will find good TV," says Shaw's Williams.
Network execs give the goods on daytime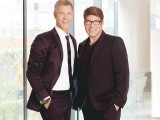 CBC: "Lifestyle programming with a back-to-basics approach has really worked for us. We want our shows to provide Canadians with information and content that really adds value to their lives, but in a way that's highly entertaining and with loads of personality," says Dettman, adding a 360-experience is an important part of the content. The pubcaster's schedule is anchored by Steven and Chris (pictured), which is now in its seventh season and has been syndicated in the U.S., and complemented by cooking shows Best Recipes Ever with Christine Tizzard and In the Kitchen with Stefano Faita.
GLOBAL: "On Global in particular we've had a lot of stability with daytime over the years?but the core of daytime for Global for the longest time has been The Young and the Restless. I can't overstate how valuable that property has been to us for decades now," says Shaw Media's Williams. Soaps make sense when they retain long-standing, loyal audiences, add Cooper and Haggith.
CTV: On the flip side, King says CTV's strategy to move away from soaps (it dropped The Bold and the Beautiful for fall) is a reflection of the fact that these days, there are lots of good soapy, serialized dramas on primetime. "That's why we want to have something on [in daytime] other than what you may PVR the night before. Watch something that's topical, live and in the now," he says.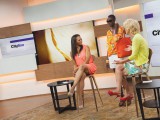 ROGERS: Rogers Media EVP, television programming, Malcolm Dunlop says one of City's strongest brands is the in-house produced Cityline (pictured). He adds that the network has seen double-digit year-over-year growth (an increase of 35%) in the A25 to 54 demo with its daytime schedule, which includes long-running shows like The Price is Right, Let's Make a Deal and General Hospital. "Successful [game shows] have history – these seem to appeal to both seniors that remember the original, and the college crowd," say ZenithOptimedia's Haggith and Cooper.