George Grant to step down at MZMedia
The president and CEO of ZoomerMedia's radio division will be replaced by Dan Hamilton and John Van Driel.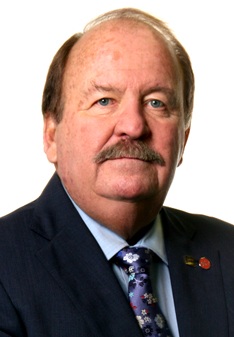 ZoomerMedia announced yesterday that radio industry mainstay George Grant will be stepping down from his role as president and CEO of MZMedia, Zoomer's radio division.
Dan Hamilton has been appointed as general manager of MZMedia, in addition to his role as VP of broadcast sales, and John Van Driel will co-manage while maintaining his role as VP of programming and operations.
Grant stepped into his role in 2006, and also became a director of Zoomer in 2007 – a role he will continue on in after he steps down on Aug. 15.
Grant began his career in radio in 1964 working in ad sales and as a morning show host for CKAR-AM out of Huntsville, ON. He was also sales manager for Toronto's CHFI-FM, and eventually became VP of broadcasting and general manager of the station.
During his time with MZMedia, Grant was responsible for overseeing the growth of Zoomer's commercial classical music stations, The New Classical 96.3 in Toronto and The New Classical 103.1 in Cobourg, ON, as well as the creation of The New Classical 102.9 in Collingwood. He was also behind the transition of CHWO in Oakville to CFZM in Toronto.
Along with continuing in his role as a director of Zoomer, Grant will also focus on new projects and selective consulting and investing through his broadcast consulting firm, Grant Broadcast Holdings Ltd.