More changes at Bell Media
Mary Kreuk has departed as VP of brand partnerships while Rob Dilworth, head of research, will be leaving next month.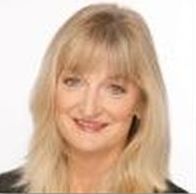 More changes have come down at Bell Media following parent company BCE's recently completed acquisition of Astral Media.
Mary Kreuk, who worked as VP of brand partnerships, has departed the company after more than 12 years. A Bell Media representative says no replacement for Kreuk has been named.
Also leaving the company is Rob Dilworth who works as head of research and has been with the company for over 15 years. He will be departing next month and be replaced by Gianni Di Iorio who will be promoted to the position of VP, research and revenue management from his current role of director of finance, digital, sales and marketing.
These moves come after Bell Media named four Astral Media executives to its team last week when the deal with the media company became official.