Smithsonian Channel launching in Canada
Blue Ant and Smithsonian Networks are launching the channel, which will be commercial-free but offer advertisers sponsorship and content marketing opps.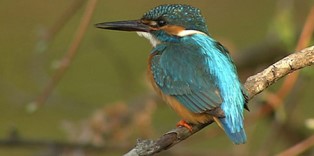 Blue Ant Media and Smithsonian Networks, a joint venture between Showtime Networks and the Smithsonian Institution, are partnering to launch Smithsonian Channel in Canada this fall.
Announced by Blue Ant Media CEO Michael MacMillan and Smithsonian Channel president Tom Hayden on Monday, this is the channel's first expansion into an international market.
The HD channel will remain commercial-free, as with Blue Ant's other premium HD channels Oasis HD, HIFI and radX, however there will be opportunities to integrate advertisers through sponsorship and content marketing initiatives, a Blue Ant Media spokesperson tells MiC.
Blue Ant's premium specialty channel eqhd will rebrand to Smithsonian Channel in the fall, to be available throughout Canada through major TV distribution partners.
The Canadian channel also will produce digital content and mobile apps for Canadian audiences.
"Our agreement with Smithsonian Channel allows one of the most unique U.S. television networks to provide the Canadian market with programming that we feel our viewers will really respond to. This channel will be a significant addition to our premium high definition specialty television services as we continue to build a strong, independent media company," said MacMillan in a statement.
"Partnering with Blue Ant Media to bring Smithsonian Channel to Canada is something we could not be more pleased with. We are excited to bring our entertaining brand of storytelling to a new international audience," Hayden said in his own statement.
Smithsonian Channel programming genres include air and space, science and nature, pop culture and history, "inspired by the assets of the world's largest museum complex."
Blue Ant Media EVP programming Vanessa Case added in a statement that the channel will carry a selection of exclusive titles and new content.
"We intend on making this a uniquely Canadian offering by building on the outstanding programming provided by our partner," she said.
From Playback Daily