Sun Media to slash 360 jobs
The Quebcor-owned subsidiary is also ceasing publication of 11 of its titles, including the 24hrs dailies for Ottawa, Calgary and Edmonton.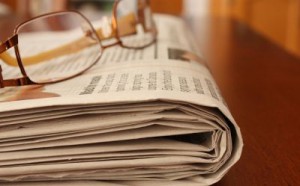 Sun Media Corporation confirmed today that it will be eliminating 360 positions, as well as closing 11 publications across the country in an effort to enhance its operational efficiency and save about $55 million annually.
"In recent years, the print media industry has been going through an unprecedented transformation such as it has never seen before," said Julie Tremblay, COO, Sun Media Corporation, in a release from parent company Quebecor.
"The management decisions we are making are difficult and highly regrettable, particularly the job cuts. However, the downsizing is necessary to maintain a strong positioning for our news media outlets on all platforms," she added.
Michael Neale, chief investment officer, MediaCom Canada, tells MiC that the cutbacks at Sun Media are merely a sign of the current issues faced by media companies that have printed pages built into their business model.
Citing GroupM's "This Year Next Year" report from December 2012, which includes worldwide media and marketing forecasts, he notes that $422 million in advertising dollars disappeared from newspapers in Canada between 2008 and 2012. Moreover, he adds, digital ad revenue has been unable to fill the gap due to over supply and the adoption of programmatic trading solutions.
Looking ahead, Neale sees the push to move the newspaper experience to digital formats escalating as consumers convert to consuming video across all platforms and advertisers follow, and the tablet becomes the new broadsheet. He says that, over the next 18 months, newspapers that are particularly reliant on flyer business will be some of the leaders of the charge to digital formats that offer advertisers greater targeting and relevancy.
This marks the second round of major job cuts for Sun Media in the past year. The media company was forced to let go of about 500 employees and closed production plants in Ottawa and Kingston, Ont. in November, 2012 in a bid to save an estimated $45 million per year, after a dip in its Q3 profits.
Included on the list of publications are its 24hrs dailies in Ottawa, Calgary and Edmonton, which will cease publication as a result of Sun Media's decision to focus on having only one daily in each of these markets.
According to the release, 24hrs will continue to be offered in Toronto, Vancouver and Montreal, where traffic and mass transit systems warrant the continuation of the free dailies.
In addition to the three 24hrs titles, another eight titles have already ceased or will cease publication, including The Lindsay Daily Post and The Midland Free Press in Ontario; L'Action Régionale in Montérégie, Le Magazine Saint-Lambert and Le Progrès de Bellechasse in Quebec; The Lac Du Bonnet Leader and The Beausejour Review in Manitoba and The Meadow Lake Progress in Saskatchewan.
"Today, young people are getting their information almost exclusively from digital sources such as computers, smartphones and tablets," said Tremblay. "We are working to meet the needs of all our readers and advertisers in this new environment. We are therefore making investments and expanding our high-potential newspapers and publications across all platforms, print and digital."
In other Sun Media news, it has been confirmed that James Wallace stepped down as editor-in-chief of the Toronto Sun yesterday afternoon. Wallace was appointed to the role in 2008.
Martin Tremblay, VP public affairs, Quebecor Inc., also confirmed that Wendy Metcalfe has been named the new EIC of the publication. Metcalfe comes to the Sun from her roles as regional content director for Niagara and Southern Ontario and editor-in-chief of the St. Catharines Standard.
She will take up her new position effective July 29.