Addition Elle promotes plus-sized beauty
The Reitmans-owned retailer is kicking off a TV and digital campaign supported by a search for a plus-sized fashion model.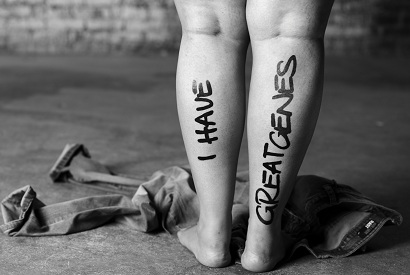 Fashion retailer Addition Elle is promoting its fall line of denim, as well as the beauty and fashionability of being a plus-sized woman with its new "I Have Great Genes" campaign.
With media by Touché! PHD and creative by Montreal-based Mookai, the campaign is targeted at the brand's core audience of women aged 25 to 35. Kicking off in September, the campaign relies on a video featuring a series of plus-sized fashion bloggers discussing what makes them beautiful.
It will be supported by TV spots on conventional and specialty channels, including CTV, Global, Showcase and W Network, promoted posts on Facebook and pre-roll on YouTube.
The campaign will also see the brand partner with New York-based modelling agency JAG to launch a search for a plus-sized fashion model. Hopefuls can enter through the brand's social media channels, and the top 20 will be selected by fan votes and a panel of judges. Judges will then narrow it down to the top 5, who will be brought to New York for a photoshoot, before selecting a winner.
The campaign is a follow-up to the brand's recent "Be a Show-stopper" initiative, which Roslyn Griner, VP marketing and visual presentation, Addition Elle, tells MiC was its first social campaign.
She says the campaign aimed to promote the idea of "fashion democracy" and the brand's repositioning as a provider of fashionable clothing for plus-sized women, as opposed to simply being a mass retailer. She adds that the campaign, which relied on bloggers who participated in a photoshoot in the brand's line of lingerie, saw the brand reach a younger than usual audience of adults aged 18 to 30.
Griner says there is a lack of content targeted at plus-sized women in the mainstream media, so it was important for the brand to create its own.
The model search will run from September through November, while the paid media for the campaign will run from September through October.