Family Communications launches PromCanada
The teen magazine will be available in print, online and on mobile, and offer advertisers a variety of custom executions.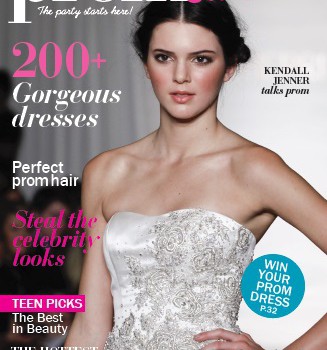 Family Communications, the publisher of magazines like Today's Bride, announced yesterday that it has launched a new publication, PromCanada.
The new magazine will be targeted at teen girls, and will feature style guides, tips and advice to help them prepare for their proms.
Erin Dym, editor, PromCanada, tells MiC that Family Communications decided to launch PromCanada because there currently aren't any Canadian publications devoted specifically to proms in the marketplace.
She says it was also a good fit for the publisher's portfolio, because it will be able to leverage its existing relationships with dress retailers that have prom dress lines as well as wedding dress lines.
Dym adds that the magazine's editorial team will work closely with teens and hold focus groups to help determine the editorial direction of each issue, and that the magazine will feature teen celebrities, who will also offer advice to help other teens out of prom dilemmas. She says the magazine will also leverage other events, like semi-formal dances and grade eight graduations.
The magazine will be published annually, with a circulation of 75,000, and be available on newsstands and in select dress retailers, online, and through a downloadable app.
Dym says full-page and half-page ad opportunities are available, noting that the magazine's team is will also work with clients on custom executions.
The first issue will hit newsstands in November and be available throughout prom season.