Aldo gets back to basics
The retailer is targeting women in their mid-20s with a new campaign that puts the focus on its products.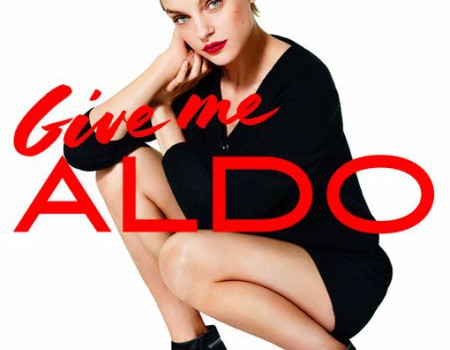 Aldo is getting back to basics with its new "Give me Aldo" campaign for Fall/Winter 2013.
Targeting women in their mid-20s, the international campaign was created in Canada with media by Media Experts and creative done in-house with help from New York-based MP Creative, Kathy Acimovic, senior brand strategist, Aldo, tells MiC.
Appearing in print, digital and OOH ads in major urban centres like Toronto, the campaign uses photos of models like Lily Donaldson, Jessica Stam and Ming Xi shot by photographer Terry Richardson with a stripped down aesthetic to highlight the products, says Acimovic. Aldo has worked with Richardson for the past couple years, usually basing photos around a certain theme, unlike this campaign's more basic black, white and red  look.
"The creative is bold and graphic while also being playful," Acimovic says. "It's not fashion from the ivory tower. While we are an accessibly priced brand our campaign is conceived in a way that would be done by a top fashion brand."
Acimovic says the tagline plays to the idea that the company is speaking to different girls with different needs. "Whatever her 'give me' request is, the idea is that Aldo can fulfill that," she says.
She adds models in the campaign are chosen not only for their looks but also by taking their social media following into account, like Stam who has over 500,000 Twitter followers.
The new campaign will run until the end of the year, with subtle holiday tweaks being added as the winter months approach, says Acimovic.